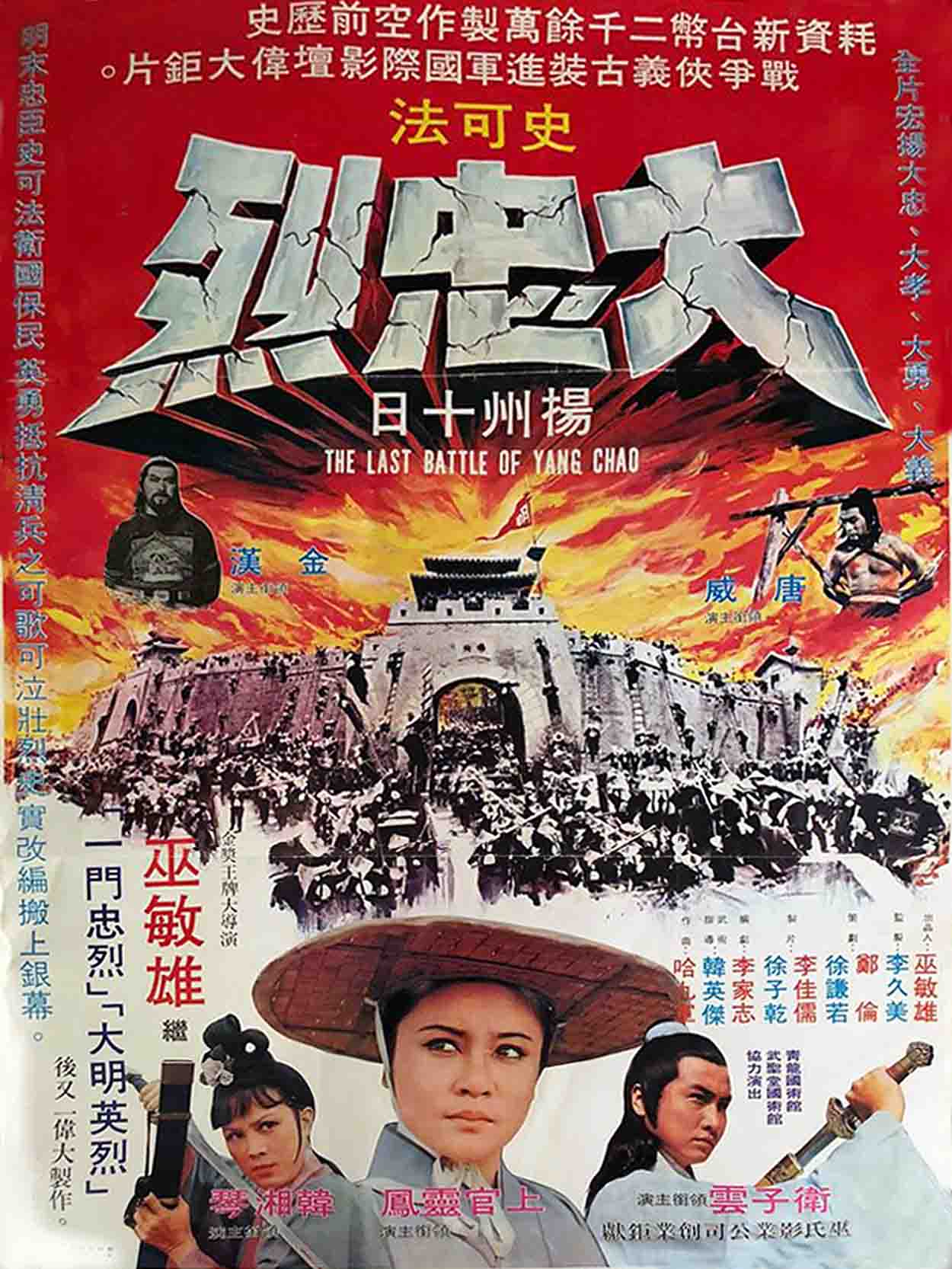 It's 1645, and the forces loyal to the Ming are fast losing out to the Ching (Manchu). Treacherous quisling Shu Ting Kao betrays Captain Sher and takes him prisoner, as per the (Ching) emperor's orders. Sher's loyal comrades include Yuen, who is the daughter of a general recently killed in battle. Yang Chao is overrun, but Sher's comrades disguise themselves as Ching soldiers to rescue him.
Cast: Polly Shang Kwan, Wei Tze Yun,
Han Hsiang-Chin, Han Ying Chieh, Wei Ping Au, Cliff Ching Ching.
Producer: Lee Kau Mei
Action Directors: Han Ying Chieh
Director: Wu Mun Hsiung
Format: Color, 35mm,
Languages: Mandarin, English,
Feature Length: 90 minutes
Copyright © 1976 by IFD FILM ARTS AND SERVICES LIMITED. All Rights Reserved.