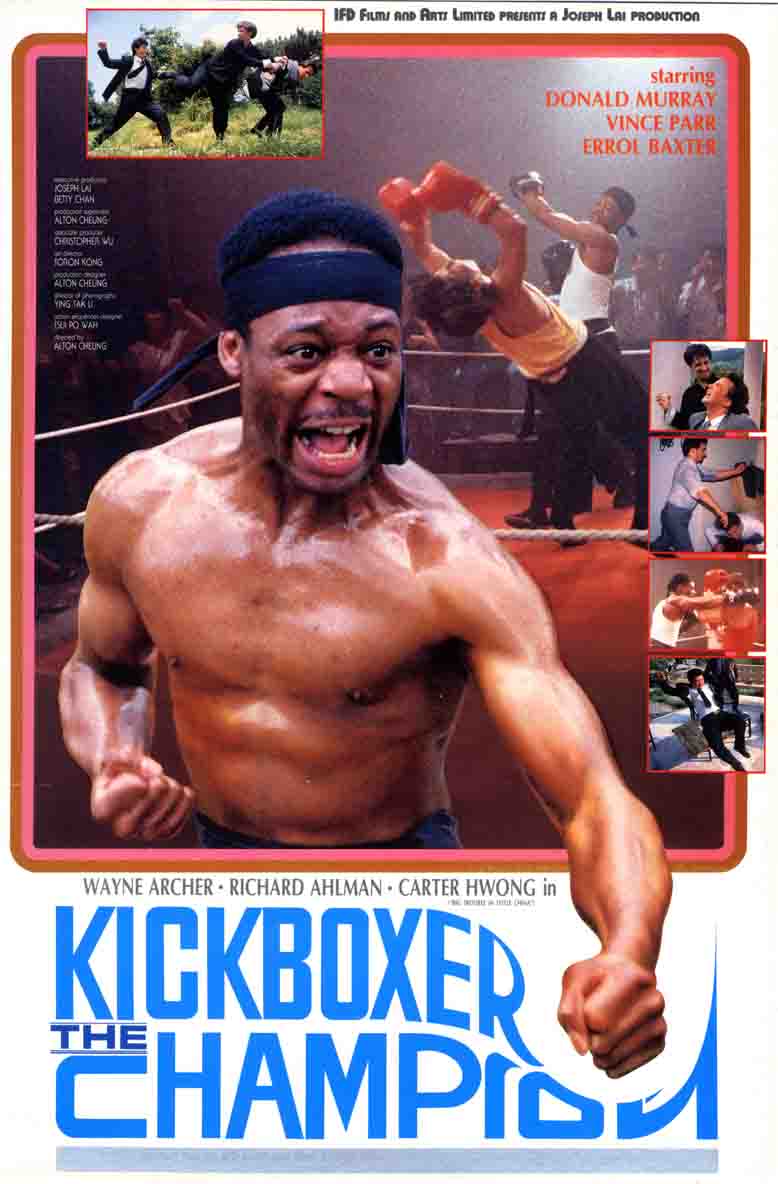 A killer and a Trader must battle the odds in the name of honor and justice.
In Shanghai between the wars, one man, Kingsley, is determined to corner the opium trade for all of China by controlling the shipping routes. Boxer is an honest trader who stands in his way, Knowing that Boxer and his friend Richard are amateur kickboxers, Kingsley unleashes his champion, Bulldog on him.
Once Boxer has been eliminated all chaos breaks out in gangland, with crime bosses at each others throats and killers-for-hire assassinating all who oppose Kingsley. It is up to Boxer's friend Richard to challenge Bulldog to a battle-to-the-death to ensure that justice is served.
Cast: WAYNE ARCHER, RICHARD AHLMAN,
CARTER WONG, DONALD MURRAY, VINCE PARR, ERROL CHAN, MIAO TIEN, AH XI, LIN FONG CHIAO.
Producers: JOSEPH LAI, BETTY CHAN
Production Designer: ALTON CHEUNG
Director of Photography: YING TAK LI
Action Sequences Designer: TSUI PO WAH
Screenplay: ANDREW CHAN
Director: ALTON CHEUNG
Format: Color, 35mm, 2.39:1
Languages: English, German
Feature Length: 90 minutes
Copyright © MCMXC (1990) by IFD FILMS AND ARTS LIMITED. All Rights Reserved.