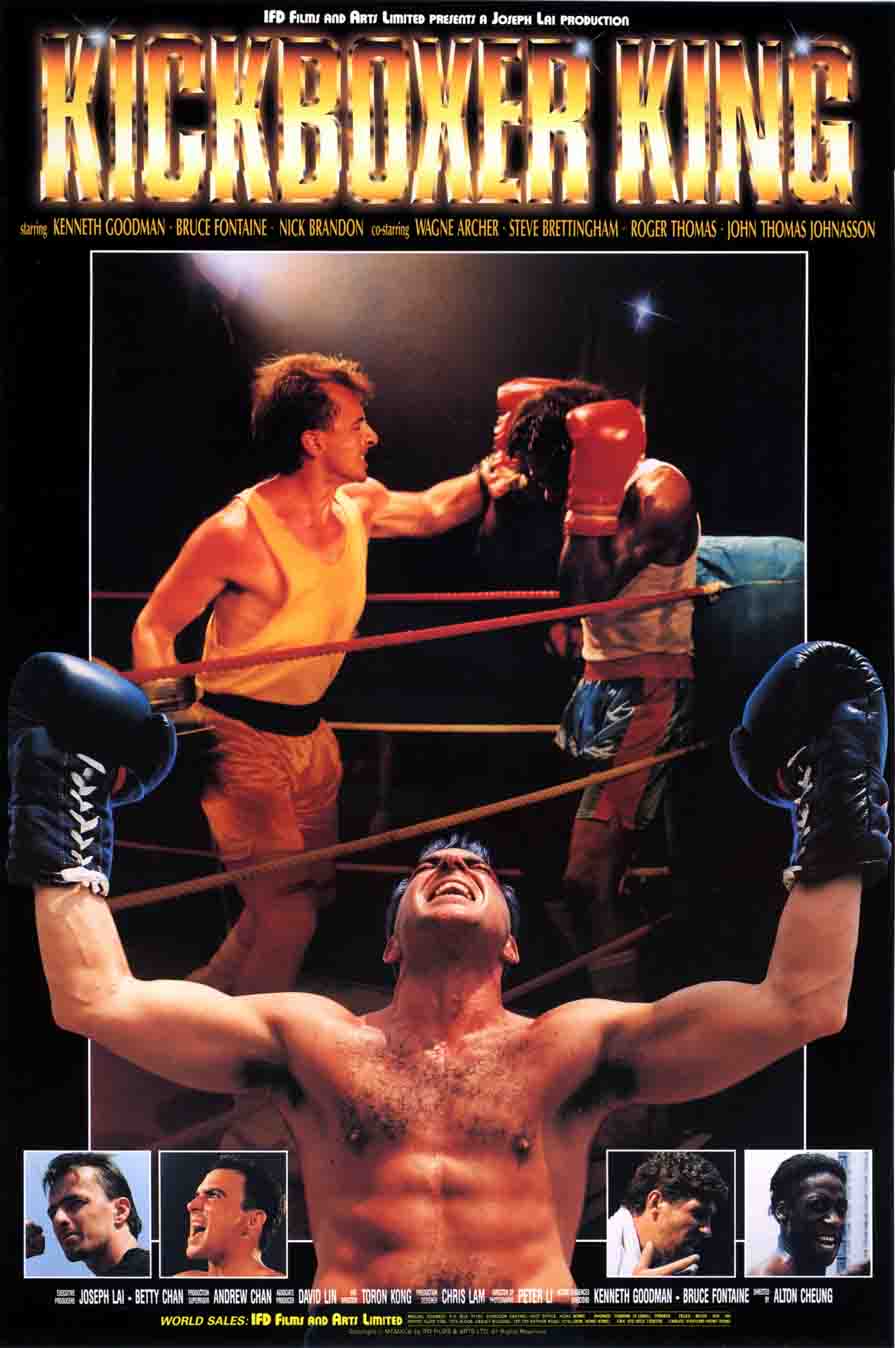 From the team that brought you "Ong Bak"
Two kickboxers, Joe and Johnny, battle it out for supremacy, against a backdrop of gang violence, drug abuse and police corruption.
Who will emerge victorious, and at what price?
Starring: PANNA RITTIKRAI, KENNETH GOODMAN, BRUCE FONTAINE, NICK BRANDON, WAYNE ARCHER, STEVE BRETTINGHAM,
ROGER THOMAS, JOHN THOMAS JOHNASSON
Producers: JOSEPH LAI, BETTY CHAN
Executive Producer: ANDREW CHAN
Production Manager: KENT HUNG
Action Director: Team Panna
Director of Photography: PETER LI
Screenplay: ELSA TSANG
Director: ALTON CHEUNG
Format: Color, 35mm
Languages: Mandarin, English
Feature Length: 85 minutes
Copyright © MCMXC (1990) by IFD FILMS AND ARTS LIMITED. All Rights Reserved.