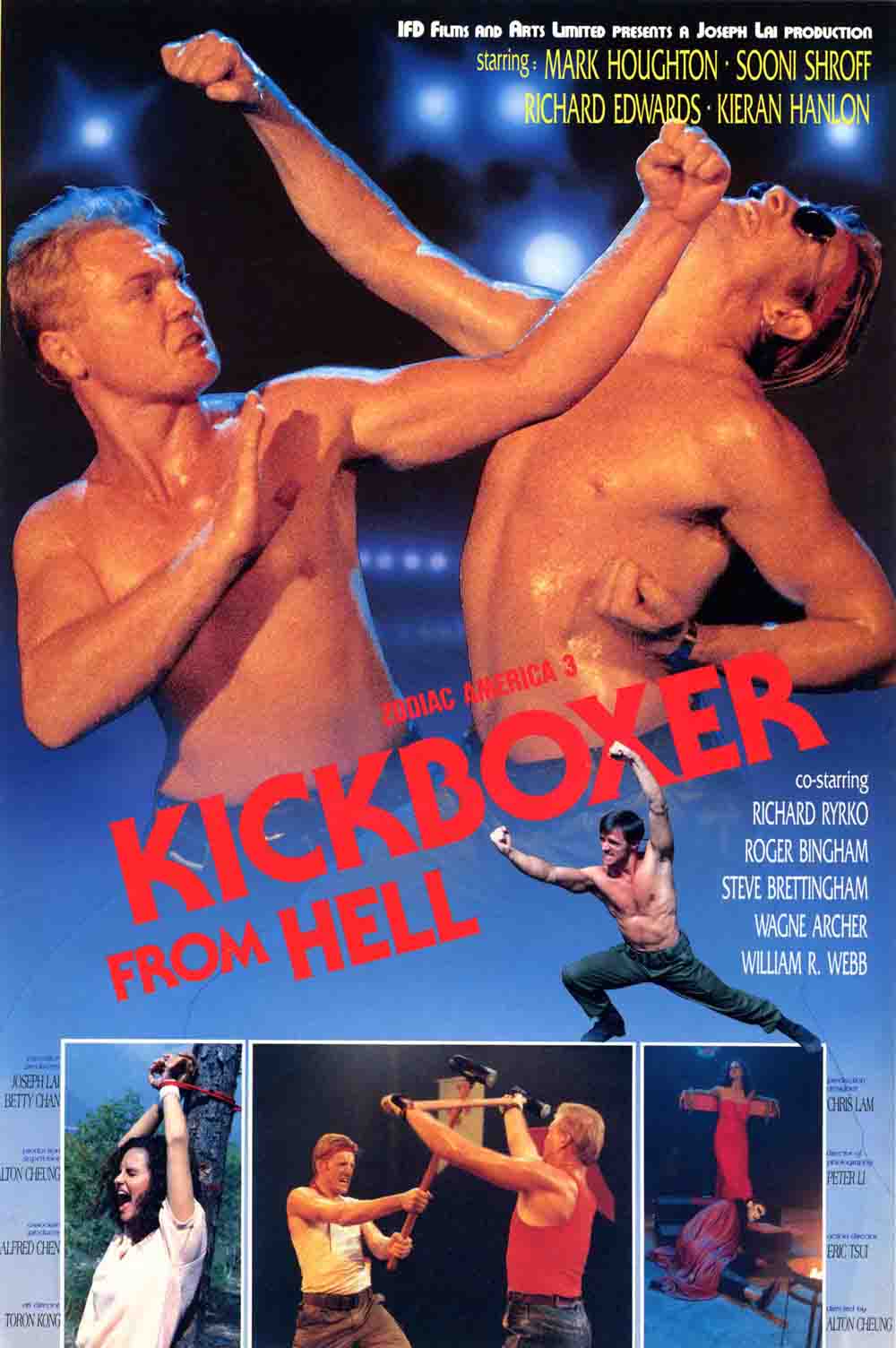 Sean is an American kickboxing champion in Hong Kong preparing for the big tournament. Sophia is a British run who has been working undercover with her friend, Eileen to learn how to defeat Satan in his latest incarnation as a sadistic master of an Evil crew of kickboxers. Sean and Sophia meet when he is practicing with his brother, Vince and Sophia is being pursued by Satan's disciples. Sean fights them off, and he reluctantly agrees to help Sophia after Vince is later murdered by Scorpion, Satan's chief destroyer. Sophia is in danger because her cover was blown when her partner, Eileen decided to leave religious life and marry Robert. Satan manages to reach out from the dark side by possessing Eileen and then George through the tormented ghost of Lisa, George's first wife whom he murdered. That chain of possession is finally broken by parapsychologist, Jimmy before it can reach Sophia and Sean who have gone after Satan himself having learned Satan's weak point from Jimmy. Sophia is captured but Sean comes to the rescue. After battling his way through the ranks of Satan's disciples, killing them all including the dreaded Scorpion, Sean finally comes face to face with Satan whom he finally destroys with the secret knowledge imparted to him by Jimmy.
Starring: MARK HOUGHTON, SOONI SHROFF, RICHARD EDWARDS, KIERAN HANLON
Co-Starring: RICHARD RYRKO, ROGER BINGHAM, STEVE BRETTINGHAM, WAGNE ARCHER,
WILLIAM R. WEBB
Action Sequence Designer: ERIC TSUI
Director of Photography: PETER LI
Screenplay: CHRIS LAM
Producers: JOSEPH LAI, BETTY CHAN
Director: ALTON CHEUNG
Color, 35mm, 1:1.85
Languages: English
Feature Length: 90 minutes (2,470 Metres)
Copyright © MCMXCI by IFD FILMS AND ARTS LIMITED. All Rights Reserved.