Incredible Shaolin Thunderkick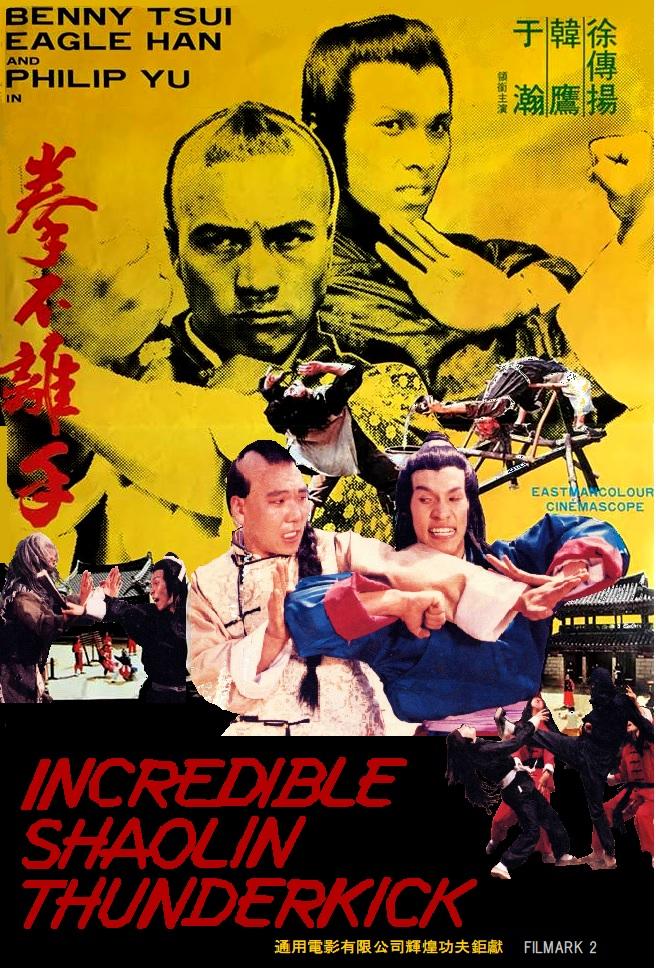 A young man, (Benny Tsui) trained in the art of "Shaolin Thunderkick" must master 72 Shaolin styles in order to avenge the death of his mentor. Top notch boot work from Benny Tsui and the team that brought you Raging Masters of Tiger Crane.
Cast: Benny Tsui, Eagle Han Ying,
Mandy Choi Chang-Chi, Choe Myeong-hui
Director:Kim Seon-Gyeong
Producer: Kim Ki-Young
Executive Producer: Tomas Tang
Format: Color, 35mm,
Languages: English, French, Spanish
Feature Length: 90 minutes
Copyright © (1984) by FILMARK INTERNATIONAL LIMITED. All Rights Reserved.