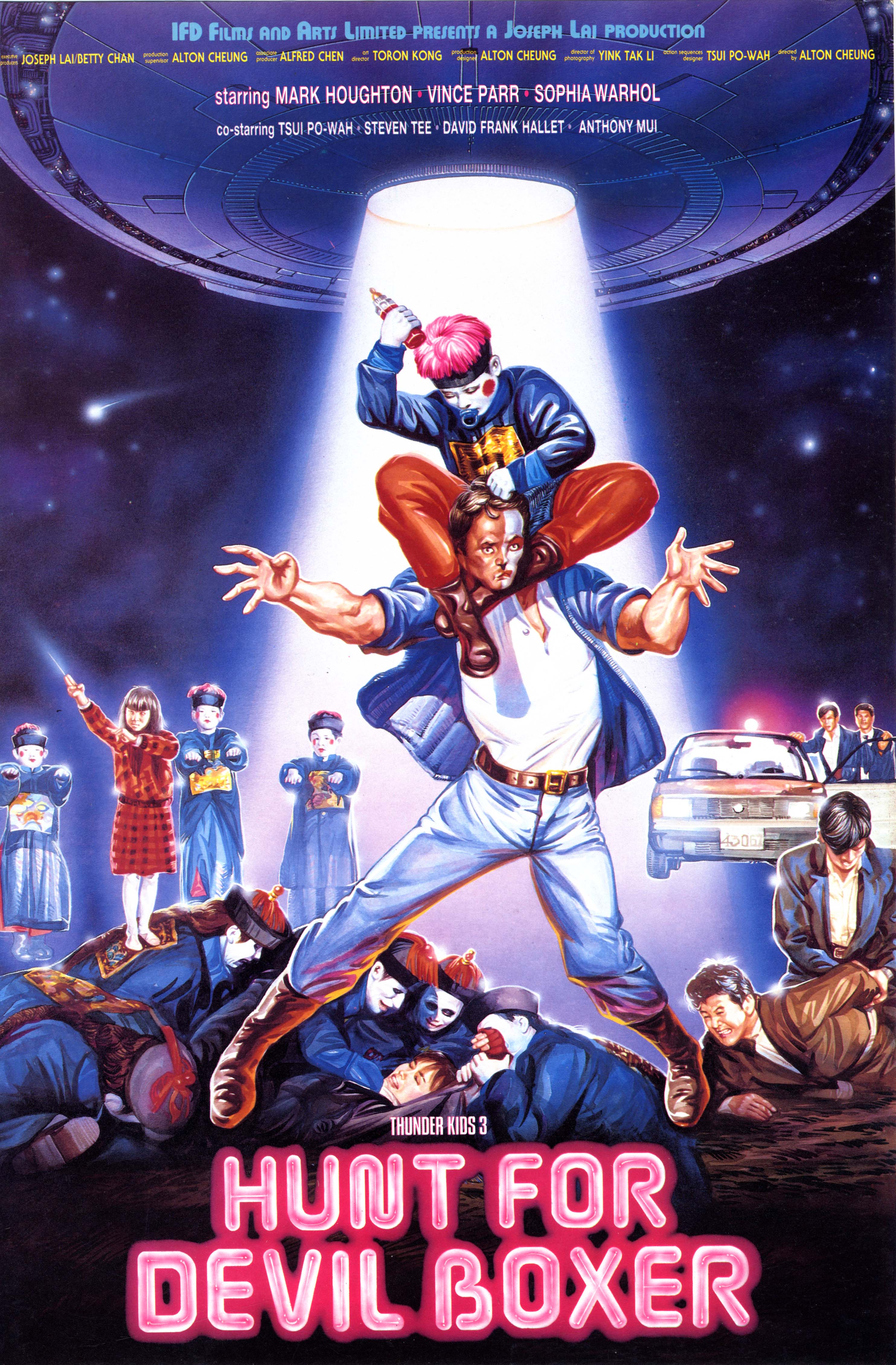 The stars are in the right alignment for Satan to make his final assault on the souls of all mankind, and all he needs to reign supreme is the awesome power contained in the Sacred Sword. It is down to the Thunder Kids to stop him and his army of ghouls, zombies and child-molesting kidnappers!
Only the innocent can save mankind from Satan.
Starring: MARK HOUGHTON, VINCE PARR, SOPHIA WARHOL Co-Starring: TSUI PO WAH, STEVEN TEE, DAVID FRANK HALLET, ANTHONY MUI Producers: JOSEPH LAI, BETTY CHAN Executive Producer: ALTON CHEUNG
Production Manager: KENT HUNG
Production Designer: ALTON CHEUNG Director of Photography: YING TAK LI
Screenplay: CHRIS LAM Director: ALTON CHEUNG
Format: Color, 35mm, 1:1.85
Languages: Mandarin, English
Feature Length: 90 minutes (2,470 Metres)
FILMS AND ARTS LIMITED. All Rights Reserved.
Copyright © MCMLXXXIX (1989) by IFD FILMS AND ARTS LIMITED. All Rights Reserved.