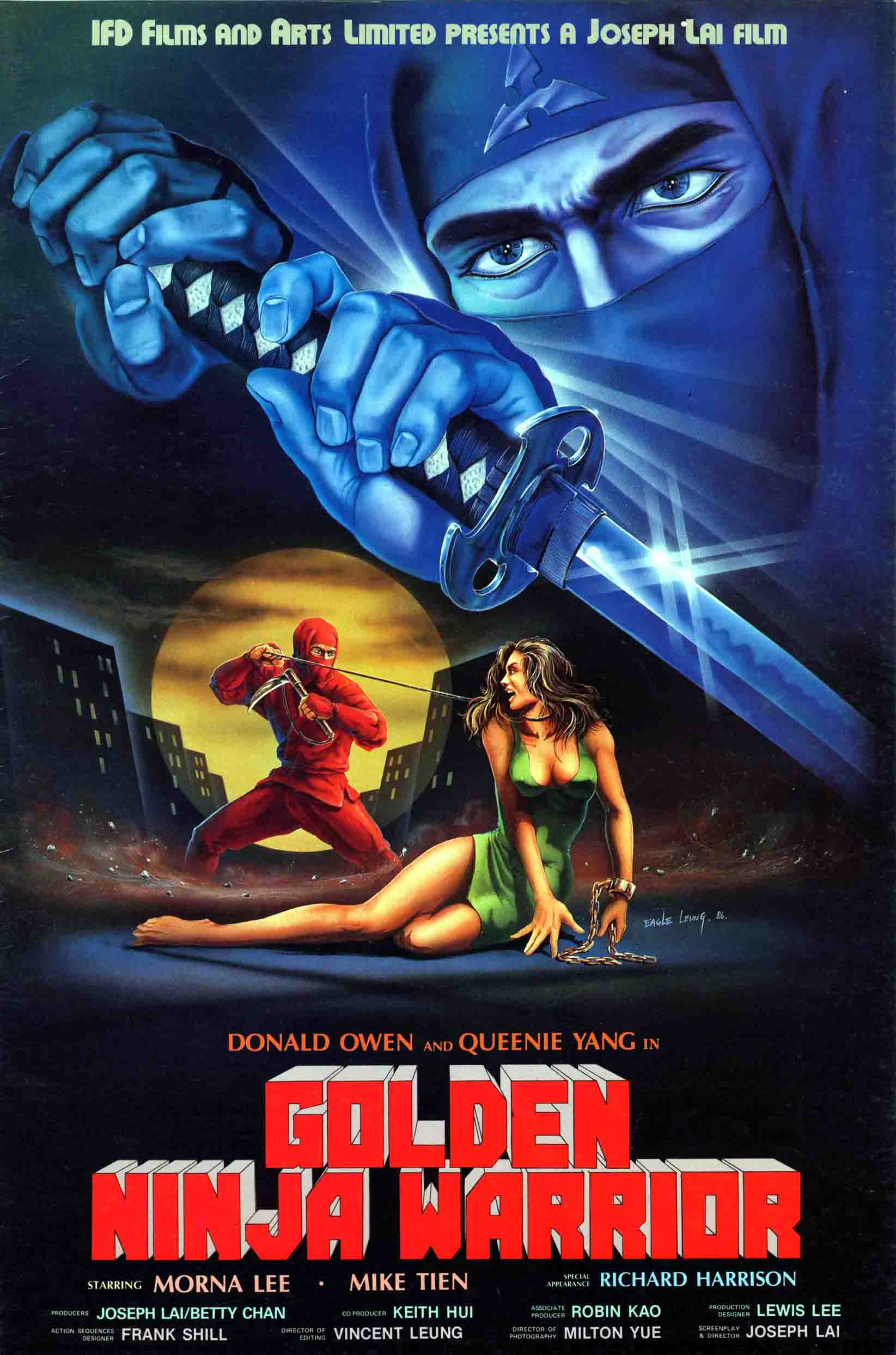 Leader of the Golden Ninja, Max, is responsible for returning the Golden Ninja Warrior Statue to China, but his mortal enemy, the Red Ninja Empire,
has sent their best man to stop him. A breath-taking series of events, actions and challenges ensues, as Max teams up with a female ninja to avenge her father's death and take on the might of Sakura.
Cast: DONALD OWEN, QUEENIE YANG,
MORNA LEE, MIKE TIEN, RICHARD HARRISON, NANCY CHENG, RAYMOND LEE, MARY LEUNG,
PAUL WONG, DAVID CHAN, PETER WANG, Producers: JOSEPH LAI, BETTY CHAN
Executive Producer: KEITH HUI
Production Manager: JACK YUE
Production Designer: LEWIS LEE
Director of Photography: DANNY WONG
Screenplay: JOSEPH LAI
Director: JOSEPH LAI
Format: Color, 35mm, 1:1.85
Languages: Mandarin, English, German, Spanish
Feature Length: 87 minutes
>
Copyright © MCMLXXXV (1985) by IFD FILMS AND ARTS LIMITED. All Rights Reserved.