Golden Dragon, Silver Snake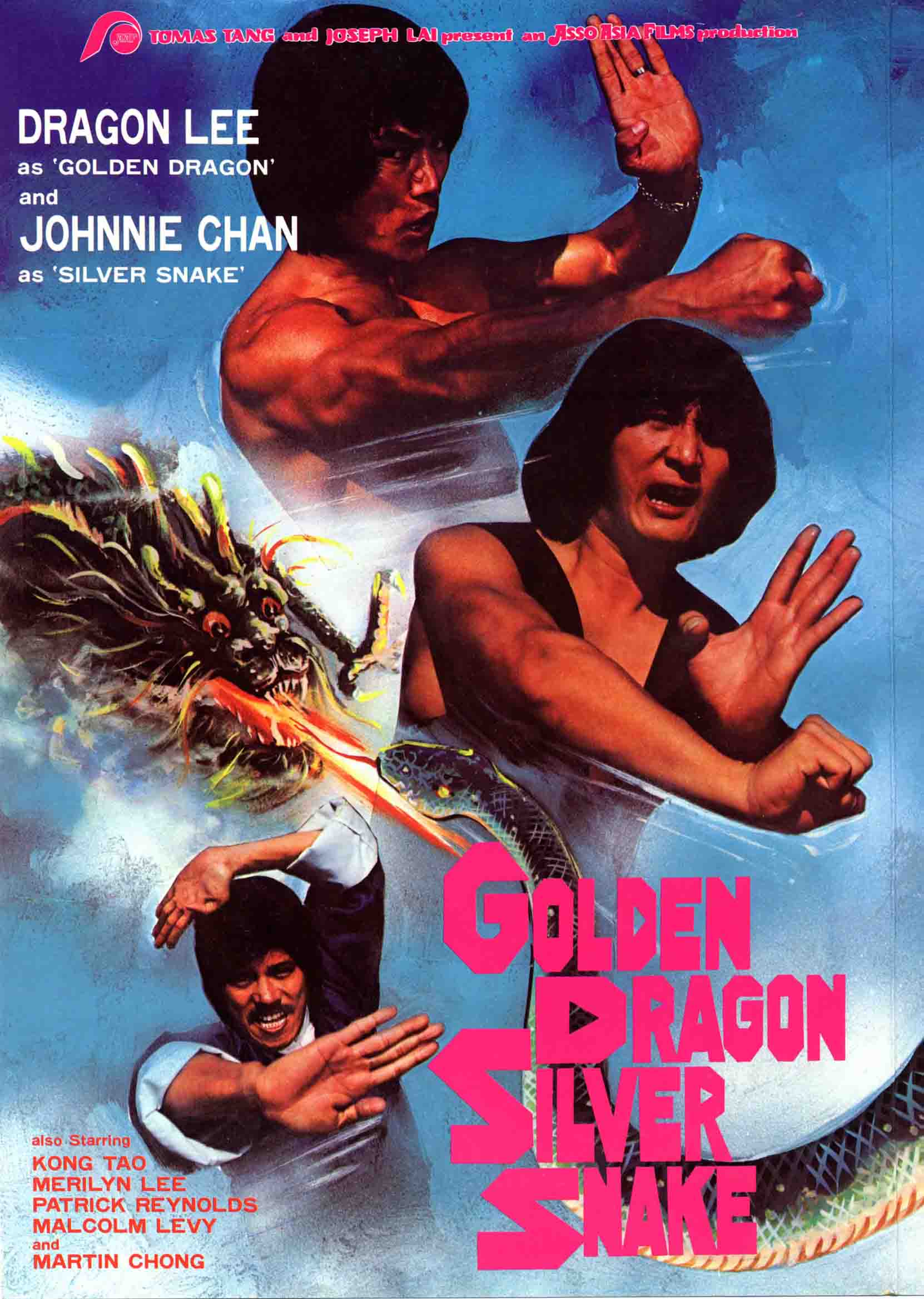 Die-hard exponent of Bruce Lee's Jeet Kune Do style, Dragon Lee, goes in search of his brother's killers, kicking and punching his way though gang land.
It is only when he teams up with Silver Snake that they can find the man responsible and pit their combined strength against the mighty Boss Kwai.
Cast: DRAGON LEE, JOHNNIE CHAN, KONG TAO,
MERILYN LEE, PATRICK REYNOLDS, MARTIN CHUI, TONY WONG, LARRY KIM, GEORGE SHIN, MICHAEL LEE, ALEX SUH.
Producer: JOSEPH LAI
Executive Producer: GEORGE LAI
Director of Photography: JIMMY YU
Action Sequences Designer: RICHARD NAM
Screenplay: EDWARD LEE
Director: KIM SI HYUN
Format: Color, 35mm, 1:1.85
Languages: Korean, English, Spanish
Feature Length: 90 minutes
Copyright © MCMLXXXI (1981) by IFD FILMS AND ARTS LIMITED. All Rights Reserved.