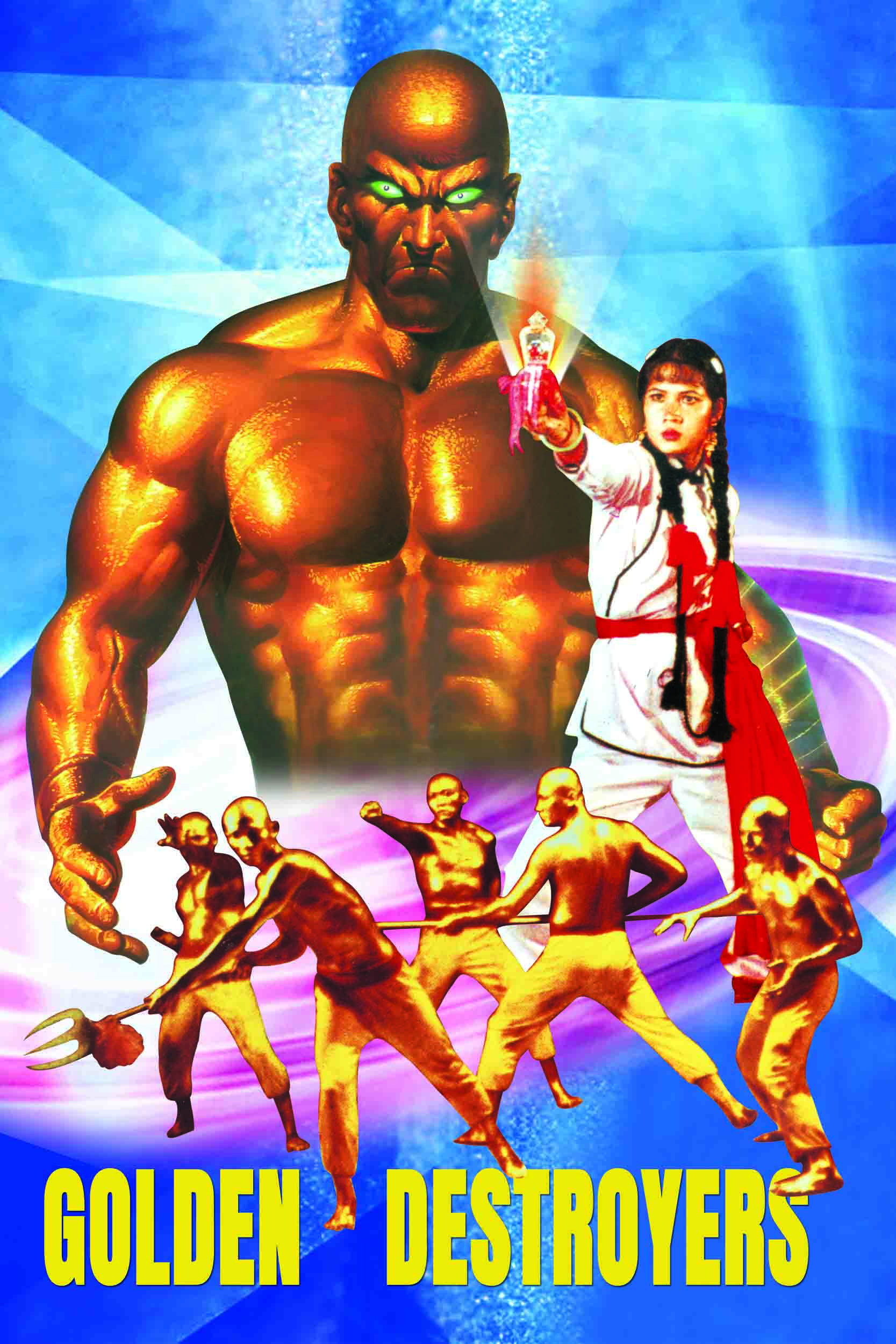 A vacationing police inspector and his girlfriend visit a monastery and stumble across the invincible Golden Buddhas.
But when a corrupt disciple uses the golden destroyers to commit a series of daring robberies they must seek special help from an abbot with magic powers to stop this relentless crime spree.
Starring: ROGER SELLER, ANITA NUI, ROMAN CHAN, PETER SORAKRAI, BONNIE RAMAW, DIRK WANG, REUBEN HATRI, TONY PHAYOOG, FRANK NUI, HYMAN CHATRI, GRACE SORAPONGA
Producer: JOSEPH LAI                                          Executive Producer: ALBERT RAMWA
Production Manager: JAMES PHAYON
Production Designer: HENRY CHENG                      Director of Photography: ARTHUR WANG
Action Sequences Designer: ARTHUR WU
Screenplay: BENNY HO                                                Director: GORDON CHAN
Format: Color, 35mm, 1:1.85
Languages: Mandarin, English
Feature Length: 90 minutes
Copyright © MCMLXXXVII (1987) by IFD FILMS AND ARTS LIMITED. All Rights Reserved.