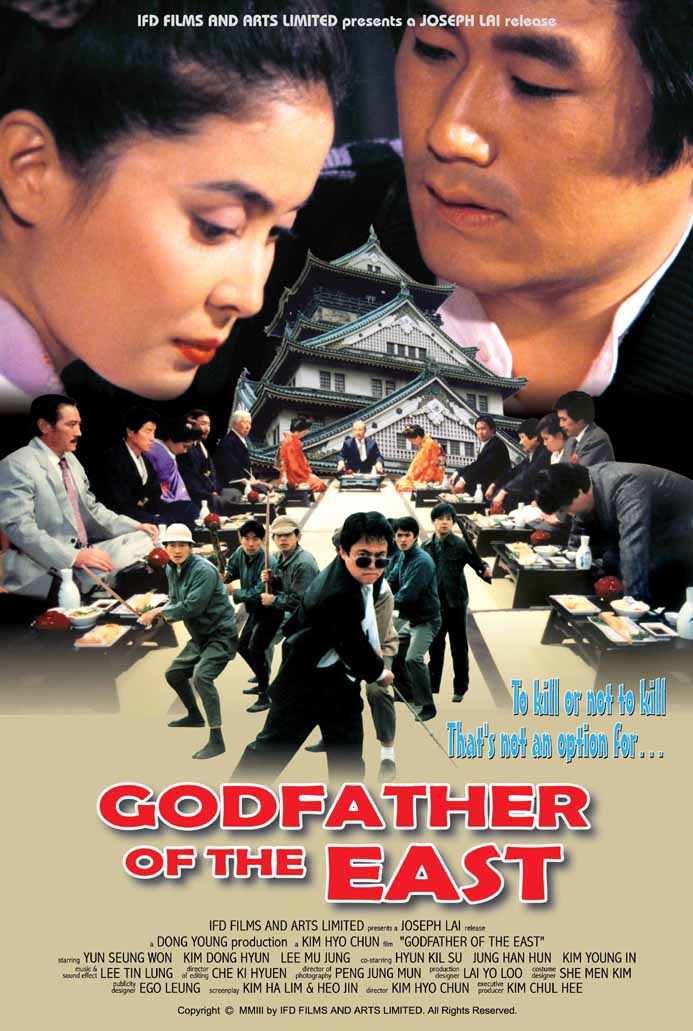 To kill or not to kill That's not an option…
Fed up with the ill treatment and discrimination of Koreans by the Japanese, a patriotic Korean, Dickson, decides to become protector of his fellow brothers.
He is taken in by the leader of the Kingo gang and trained to be the best of the best, but when he receives an order to kill off a rival gang member, a series of retaliatory murders means that he must negotiate peace at any cost.
Starring: YUN SEUNG WON, KIM DONG HYUN, LEE MU JUNG
Co-Starring: HYUN KIL SU, JUNG HAN HUN,
KIM YOUNG IN
Producer: JOSEPH LAI
Executive Producer: KIM CHUL HEE
Production Designer: LAI YO LOO
Director of Photography: PENG JUNG MUN
Screenplay: KIM HA LIM & HEO JINO
Director: KIM HYO CHUN
Format: Color, 35mm, 2.39:1
Languages: Mandarin, Cantonese, Korean
Feature Length: 90 minutes
Copyright © MMV (2005) by IFD FILMS AND ARTS LIMITED. All Rights Reserved.