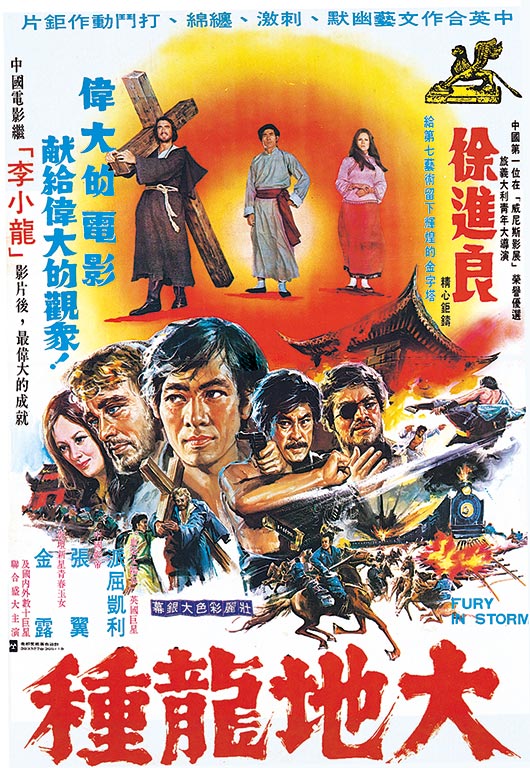 A notorious highwayman from Europe has stolen a large amount of diamonds and is on the run in China. Posing as a Franciscan Monk,
he strikes up a friendship with an expert fighter who is warring against Japanese invaders, Bandits and the would-be customers of the Monk.
Starring: CHANG YI, PATRICK KELLY, WEI SU, LUNG FEI, CHANG FU HSUING, SHAN MAO, ROBERT TAI
Director: HSU CHIN LIANG
Producer: JOSEPH LAI
Action Sequences Designer: WANG YUNG SHENG
Screenplay: HSU CHIN LIANG
Format: Color, 35mm, Widescreen
Languages: Mandarin, English
Feature Length: 80 minutes
Copyright © (1974) by IFD FILMS AND ARTS LIMITED. All Rights Reserved.