Fists of Legends 2: Iron Bodyguards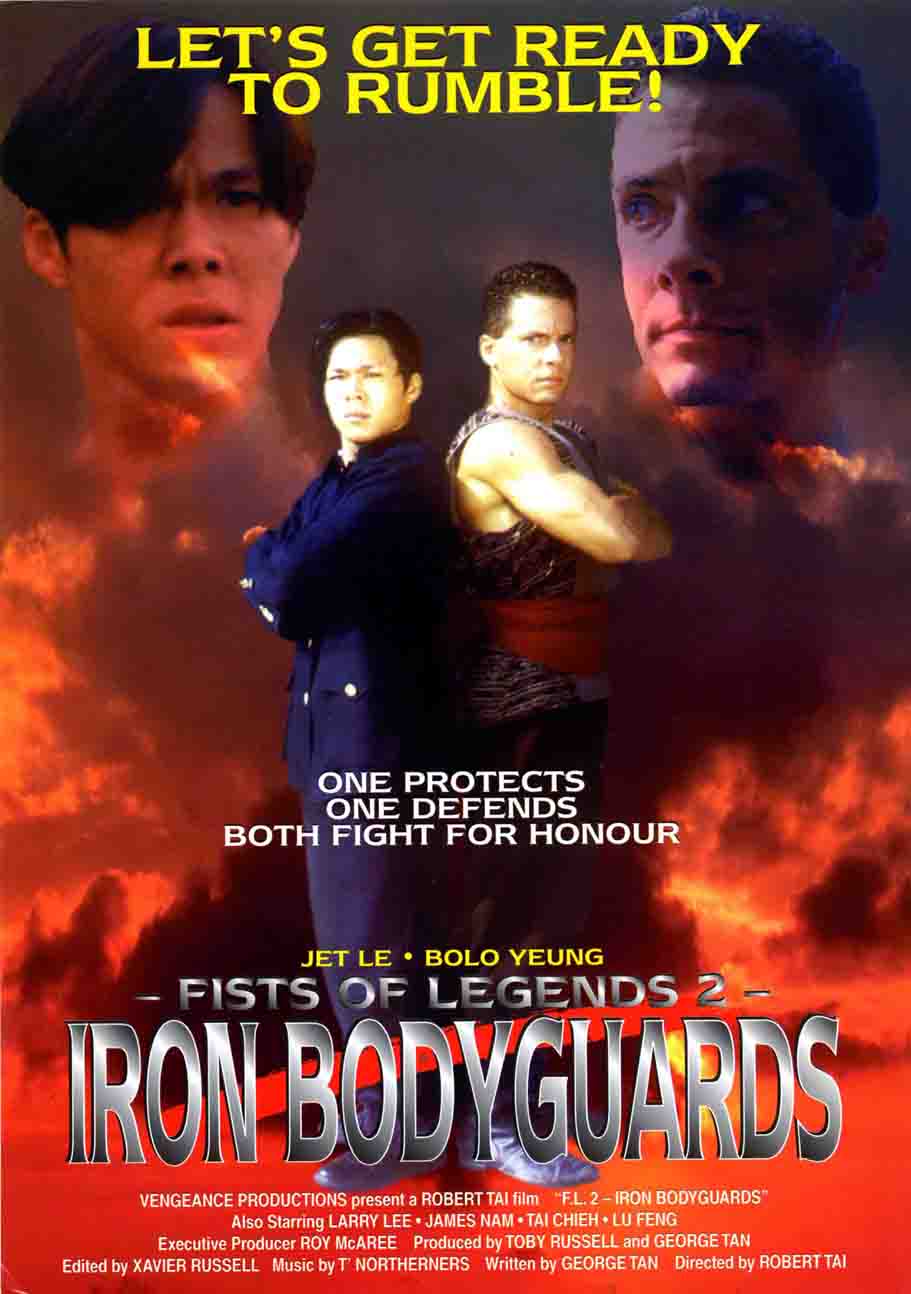 After escaping death in Shanghai, Ching Wu Society member Chen Jan quietly roams China, teaching martial arts to his fellow patriots.
He is contacted by the associates of Dr Sun Yat Sen, who ask him to help bring Dr Sun into China from Hong Kong. The Manchu regime, of course, has other ideas. As plans are being arranged, a Russian fighter asks Chan for a duel to see who is truly the best – East or West!
Starring: Jet Le, Todd Senofonte, Yeung Chi Kong,
Bolo Yeung, Larry Lee, James Nam, Tai Chi,
Lu Feng, Ingrid Hu, Chan Lau, Tong Ching.
Producer: Toby Russell
Executive Producer: George Tan
Action Director: Alexander Lo
Director: Robert Tai
Format: Color, 35mm 2.39:1
Languages: Mandarin, English, Portuguese
Feature Length: 90 minutes
Copyright © MCMLXXX (1996) by IFD FILMS AND ARTS LIMITED. All Rights Reserved.