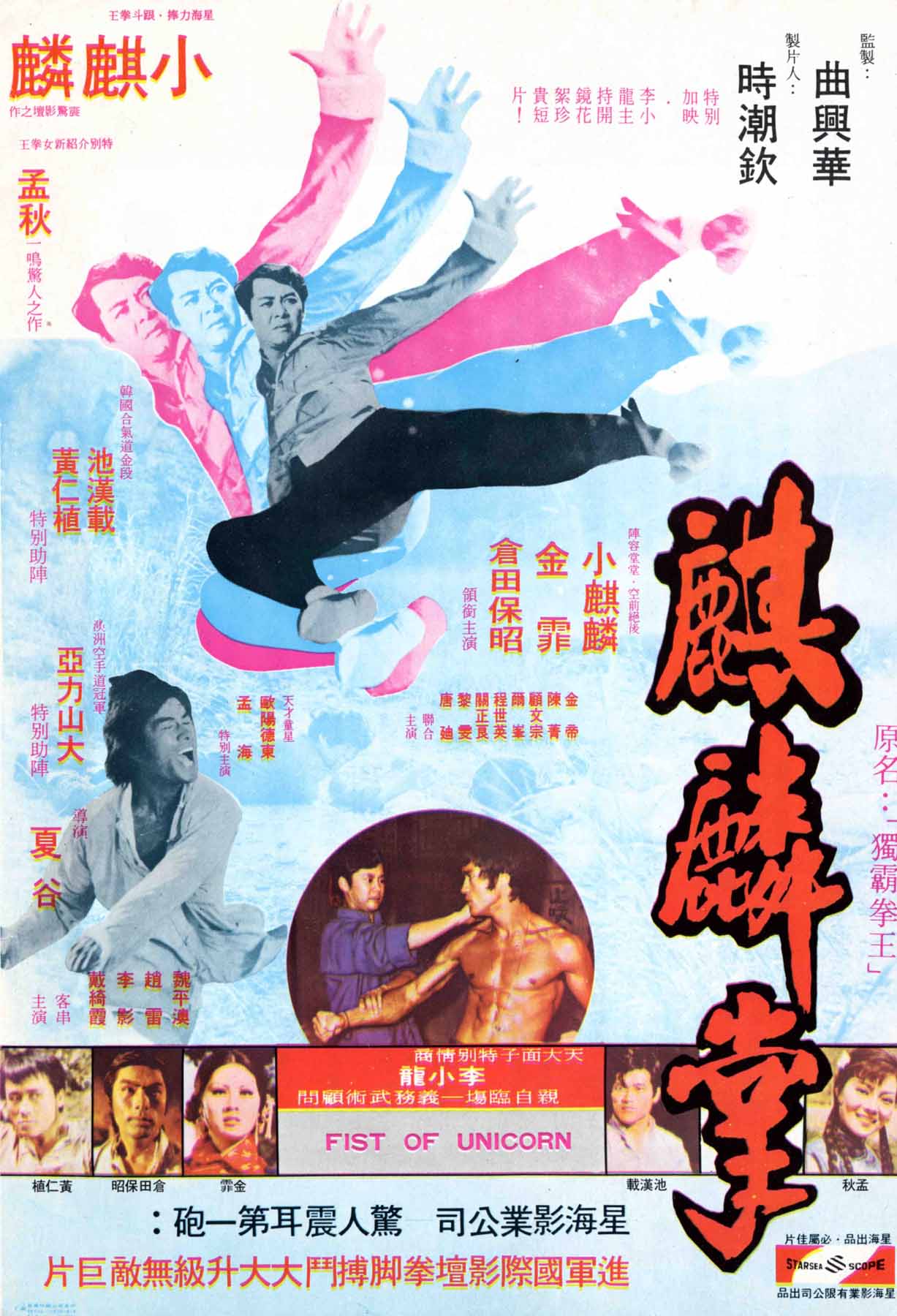 Unicorn travels to a village troubled by gangsters in search of revenge for the murder of his parents years before. The task is made more complicated when he befriends a middle-aged woman and her son who begin to admire and depend on him.
Cast: Unicorn Chan, Kitty Meng, Yasuaki Kurata, Wong In Sik, Meng Hoi.
Producer: Shih Chiao Chin
Action Directors: Bruce Lee & Tong Dik
Director: Tong Dik
Format: Color, 35mm 2.39:1
Languages: Mandarin, English, German, Spanish, French.
Feature Length: 90 minutes
Copyright © 1973 by IFD FILM ARTS AND SERVICES LIMITED. All Rights Reserved.