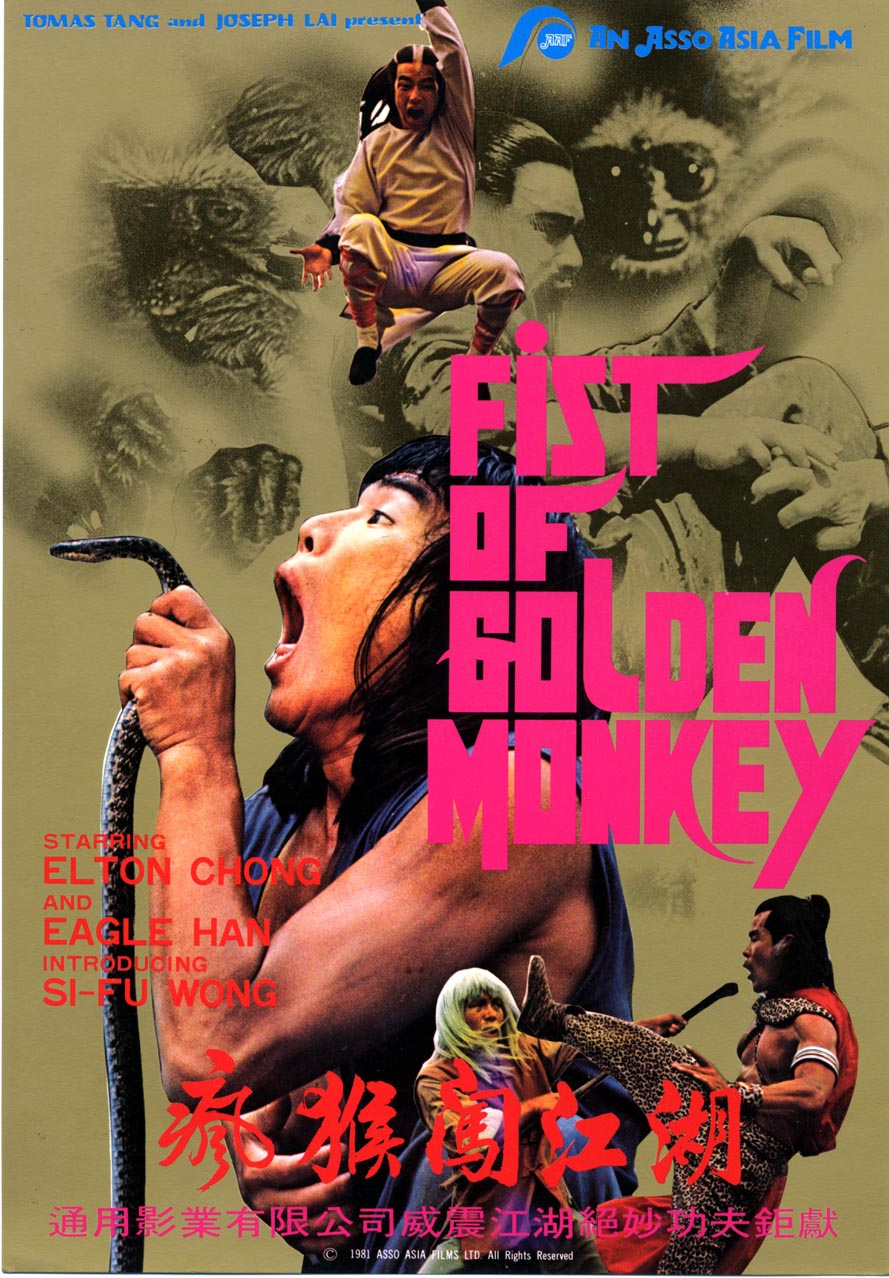 The Snake Fist is only the beginning. Now is the Golden Monkey Fist!
After being defeated by the 'Eight Beast School', Ling, 'The Mad Golden Monkey', returns to his teacher to study the Fist of the Golden Monkey style
to enable him to defeat the horrid Eight Beasts, each a grotesque master in his own right.
Cast: ELTON CHONG, EAGLE HAN,
KIM KI CHU,CHANG IN SHIK, JOHN LIN,
WONG DONG, LUNG SIU YING, STELLA CHAN, ROBERT SO, NANCY SZE, EUGENE TAI.
Producer: JOSEPH LAI
Executive Producer: GEORGE LAI
Director of Photography: JIMMY YU
Action Sequences Director: BILLY MAO
Screenplay: LI TAI LUN
Director: KIM JUN YONG
Format: Color, 35mm,
Languages: English, Spanish
Feature Length: 90 minutes
Copyright © MCMLXXX (1980) by IFD FILMS AND ARTS LIMITED. All Rights Reserved.