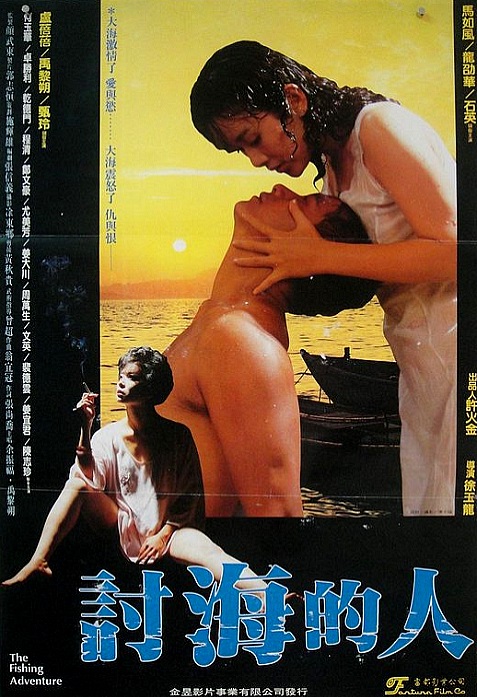 Alfred serves 5 years in prison for the murder of Donald's brother and on his release returns to his old haunts. He finds his former fiancée, Sylvia, is new married to Donald who has built up a pathological hatred for Alfred. Alfred and Sylvia still love each other but everything conspires against their love being consummated. Donald intimidates almost everybody into not employing Alfred, so he is reduced to working in a brothel instead of returning to his trade as a fisherman. In this brothel he meets Doris, whom he later marries, urged on by his mother's desire for a grandchild before she dies. Doris has some money saved and buys Alfred and his friend a boat so they can become fishermen again. At this point, Donald , incensed by his jealousy, plans to kill Alfred and his family. In a vendetta of mindless violence, Donald's henchmen kill Alfred's unborn baby and his wife wreck his house and murder his sister. Alfred now resolves to revenge, even though he sworn off violence after his spell in prison. However just at the moment when Alfred is about to murder Donald, he is prevented from doing so by Sylvia telling him that her daughter is actually his and not Donald's because she doesn't want the girl to have her father imprisoned. Justice prevails finally and Donald is taken away by the police Alfred and Sylvia are free to rebuild their lives.
Starring: RUBY LO, NATHAN YUE, YALE MA, SHEK YING, VICTOR CHEK, TERENCE KIN, CLIFF CHING, MICHAEL CHENG, MONICA YIU, DAVID CHENG, MARTIN CHOW, GERALD MAN, THOMAS FAY
Co-starring: IRENE YUAN, CHARLES LUNG, HERBERT HO
Executive Producer: YAN WU TUNG
Production Manager: CHESTER KWOK
Director of Photography: IVAN CHAN
Producer: JOSEPH LAI
Director: STEVE LUNG
Format: Color, 35mm,
Languages: Mandarin, English
Feature Length: 90 minutes
Copyright © MCMLXXXV (1985) by I.F.D. FILMS & SERVICES LIMITED. All Rights Reserved.