Firefist of Incredible Dragon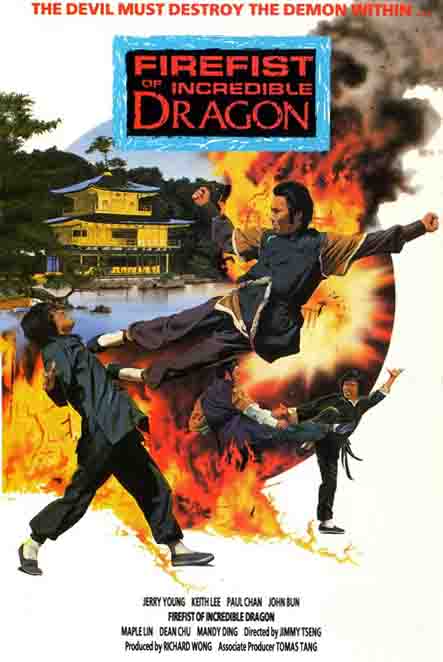 In a small town lives the notorious and wicked robber Liao. When one of his men informs him about a girl he's seen in the street
-a girl who looks remarkably similar to a girl Liao raped and murdered-he orders his men to check on the burled bodies. They discover the girls body is missing,
and uncover a breathtaking mystery Of Ghosts, Witches and Demons, aLL hell bent on destroying the vile Liao.
Cast: Lee Jae-Yeong, Im Pung, Chen Bao-Liang, Chin Lung, Kim Yu-Haeng, Tian Ming
Director: Kim Jong-seong
Producer: Kim Ki-Young
Executive Producer: Tomas Tang
Format: Color, 35mm, 1:1.85
Languages: English, French, SPanish
Feature Length: 90 minutes
Copyright © (1984) by IFD FILMARK INTERNATIONAL LIMITED. All Rights Reserved.