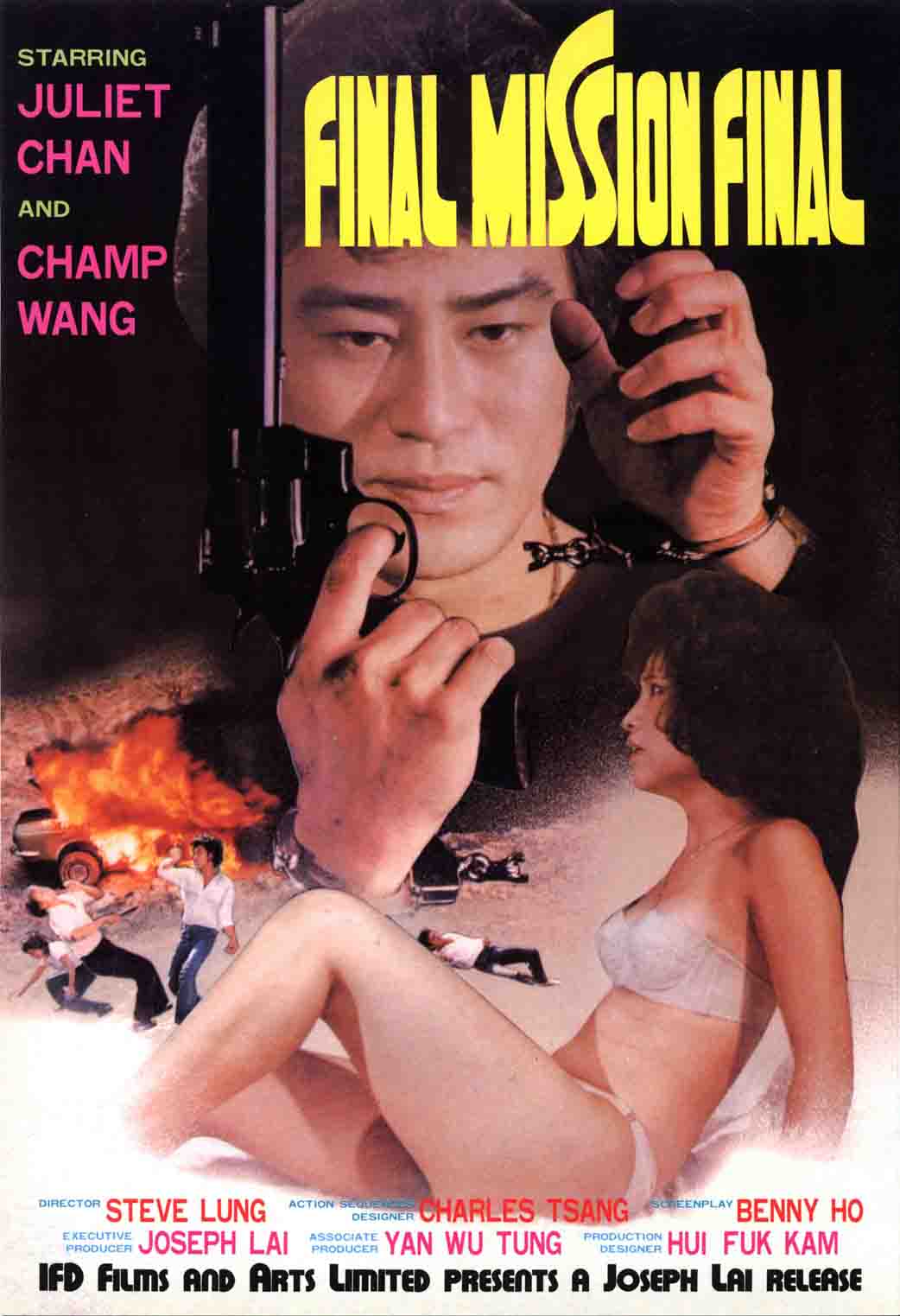 An ex-convict, Sung, is determined to go straight rather than fall back into the clutches of leading gang boss Lo. Hunted by the gang, who are trying to recover some incriminating photos,
Sung seeks the help of an ex-model and a fighter so as expose the gang boss and his nefarious activities.
Starring: JULIET CHAN, CHAMP WANG
Co-Starring: LILY CHEUNG, HARRIS LUI, CAROL CHANG, TERENCE KIN, CHAN HUNG LIK,
PAMELA LO, CHAN SING, STEVE TSANG,
CHUAN YUAN, RAYMOND LEE, CHARLES LUNG. Producer: JOSEPH LAI
Action Sequences Designer: MARK LONG Screenplay: BENNY HO
Director: STEVE LUNG
Format: Color, 35mm, 2.39:1
Languages: Mandarin, Cantonese, English, Spanish, German
Feature Length: 90 minutes
Copyright © MCMLXXXIII (1983) by IFD FILMS AND ARTS LIMITED. All Rights Reserved.