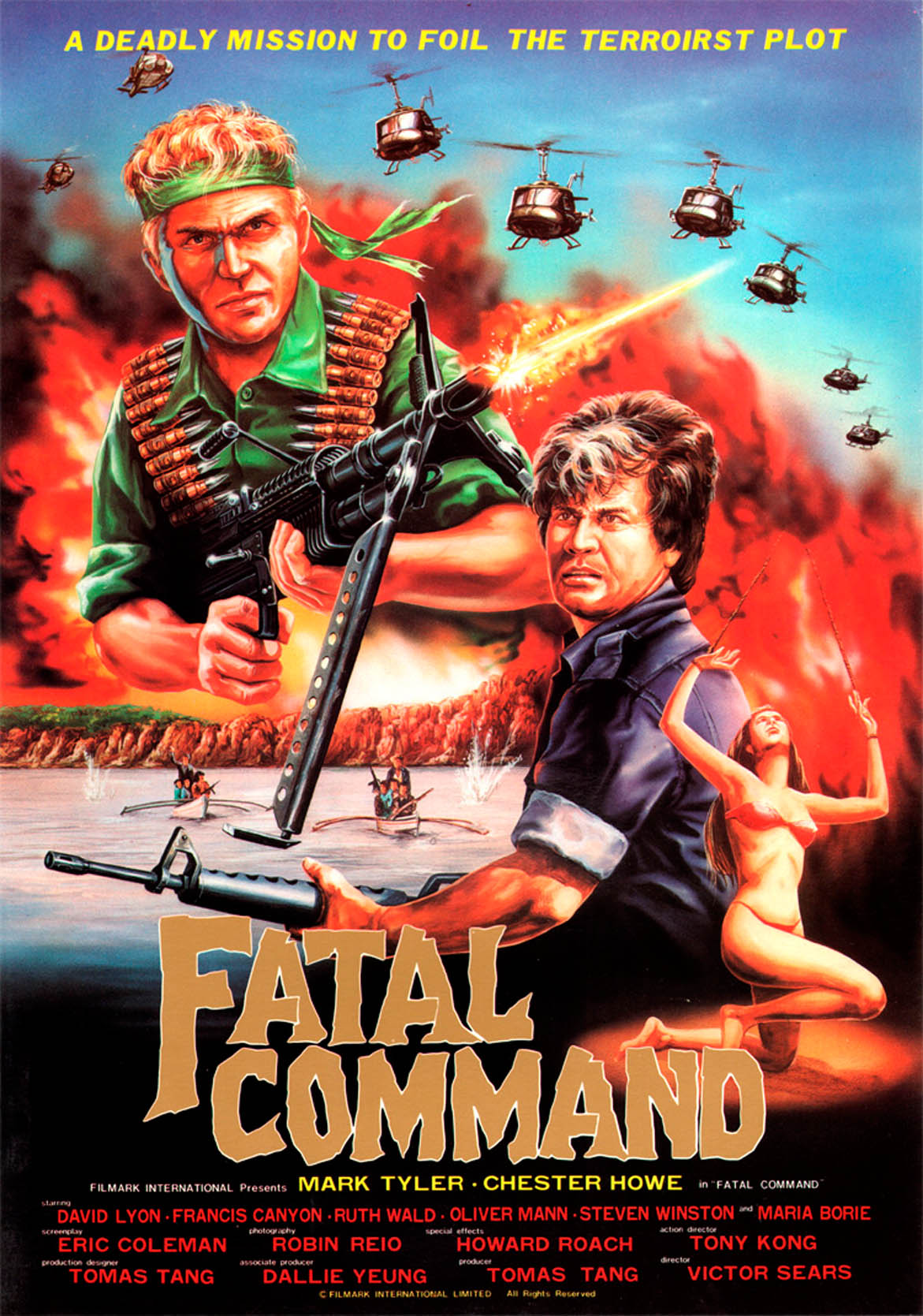 THE DEADLIEST MISSION
TO FOIL A TERRORIST PLOT
The Amgen operations in Asia are ruin. by the American agent, Ivan. a KGB, is sent to Kampuchea and terminate the op-Peeing American forces. John Matthews, an American CIA spy. works with Jim, a patriot to offset Me Russian aggression. In Kampuchea. Wells, a military general, is recruited by the KGB secretly and he makes use of Ms fennel cover to get rid of Jim. Realising that Well is a traitor, Jim never drops his guard. Fie concentrates to destroy Wells and together with his gangsters. In the birthday party of Wells' daughter. Jim pretends to Ma medical doctor. joins the party and attack Wells. Vet this attack is a
failure. Wells is only slightly wounded. After the attack, Jim goes hack to his power base in the border. Wells orders to mount a full scale attack on his base. To facilitate the attack.• Wells spreads a rumour that Jim is a traitor and induces the armies to deal with Jim.
Jim's whole group is enclosed by Wells' On There is hardly a way for them to go. On the other hand, John Matthews gets rid of Ivan just before he dies. Learning the sacrifice of John, Jim vows to fight to the end of time to defend liberty and proves himself to be a true patriot.
Starring: MARK TYLER, CHESTER HOWE,
DAVID LYON, RUTH WALD, OLIVER MANN,
STEVE WINSTON
Producer: TOMAS TANG
Executive Producer: DALIE YEUNG
Production Manager: KENT HUNG
Action Director: TONY KONG
Screenplay: ERIC COLEMAN
Director: VICTOR SEARS
Format: Color, 35mm, 1:1.85
Languages: English
Feature Length: 90 minutes
Copyright © MCMLXXXVIII (1988) by IFD FILMS AND SERVICES LIMITED. All Rights Reserved.