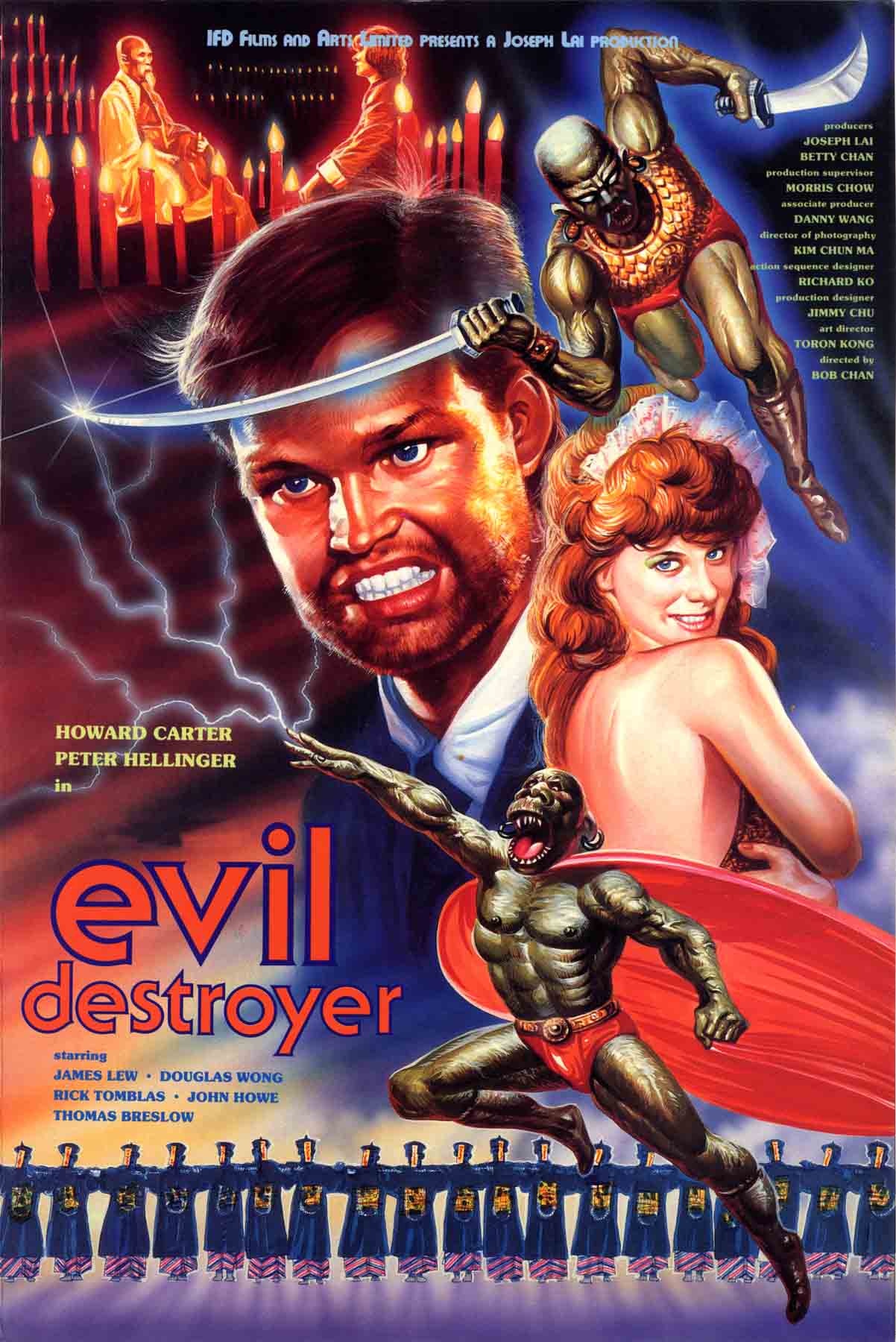 Father Luke Daniels tries to stop the flow of opium into his country but finds himself facing off against the evil Mr Wu and 'Blackstone, a man who isn't afraid to use clown ninjas and hopping vampires to get his way.
Starring: JAMES LEW, KAM KONG, SIMON BEST, THOMAS BRESLOW, HOWARD CARTER
Producer: JOSEPH LAI
Action Sequences Director: JAMES LEW
Director: BOB CHAN
Format: Color, 35mm,
Languages: English,
Feature Length: 88 minutes
Copyright © MCMLXXXVIII (1988) by IFD FILMS AND ARTS LIMITED. All Rights Reserved.