Enter the Invincible Hero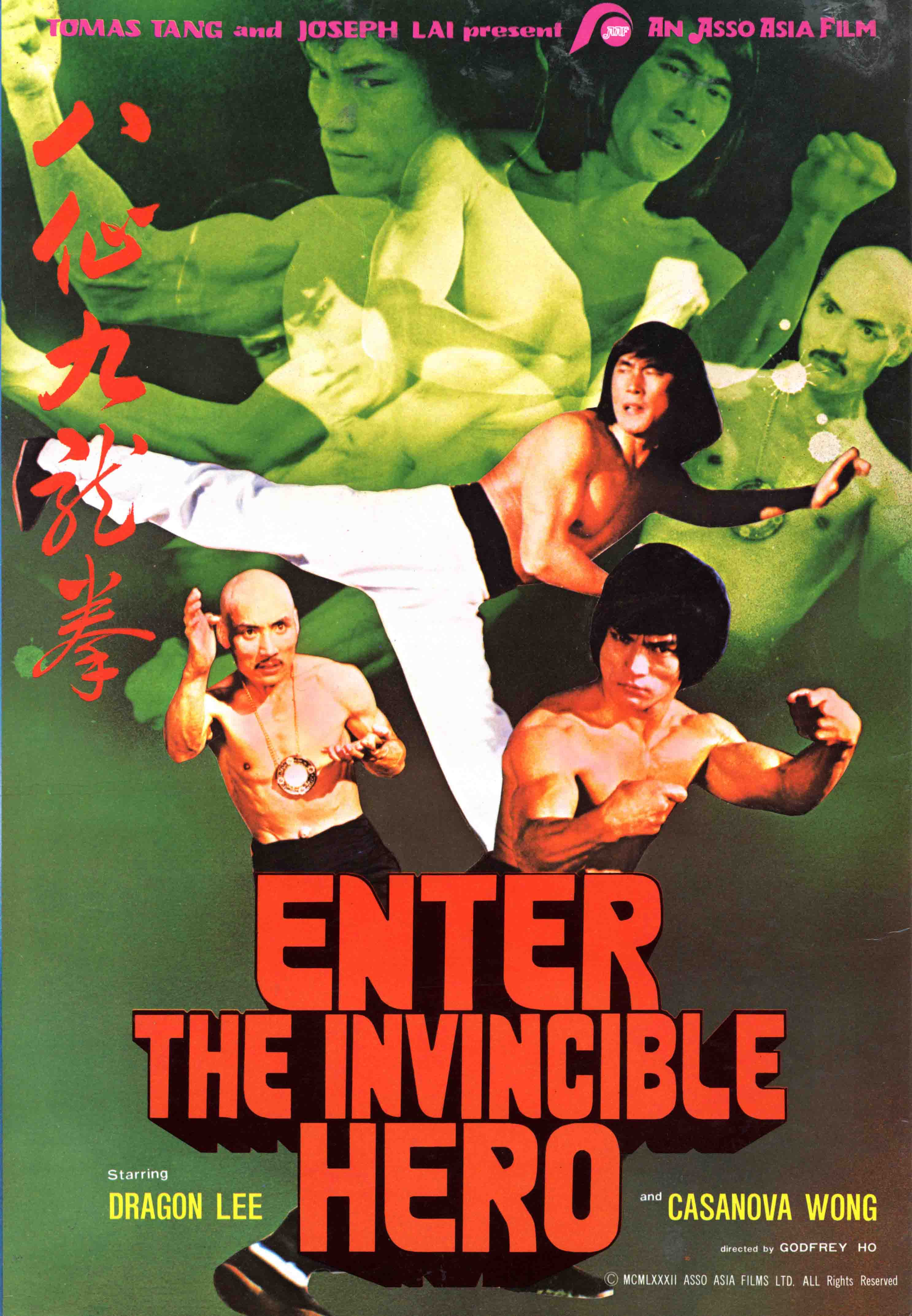 Liu Lung, a martial arts maniac and lone ranger, embarks on a quest to discover the truth behind the death of several villagers, apparently at the hands of ninjas.
In his search they encounter the ruthless boss of a security firm, who intends to deceive and rob their own customers. Liu vows to destroy the gang but is unaware of a dark secret harboured by his opponent about his kung fu past.
Starring: DRAGON LEE, CASANOVA WONG
Co-Starring: MARTY CHUI, FLORA SHU, WONG KIE TIN, CHUNG YI MAN
Producers: JOSEPH LAI, BETTY CHAN
Production Manager: GEORGE LAI
Director of Photography: JIMMY YU
Action Sequences Designer: KA SA FA
Director: GODFREY HO
Format: Color, 35mm, 1:1.85
Languages: Korean, English
Feature Length: 90 minutes
Copyright © MCMLXXXI (1981) by IFD FILMS AND ARTS LIMITED. All Rights Reserved.