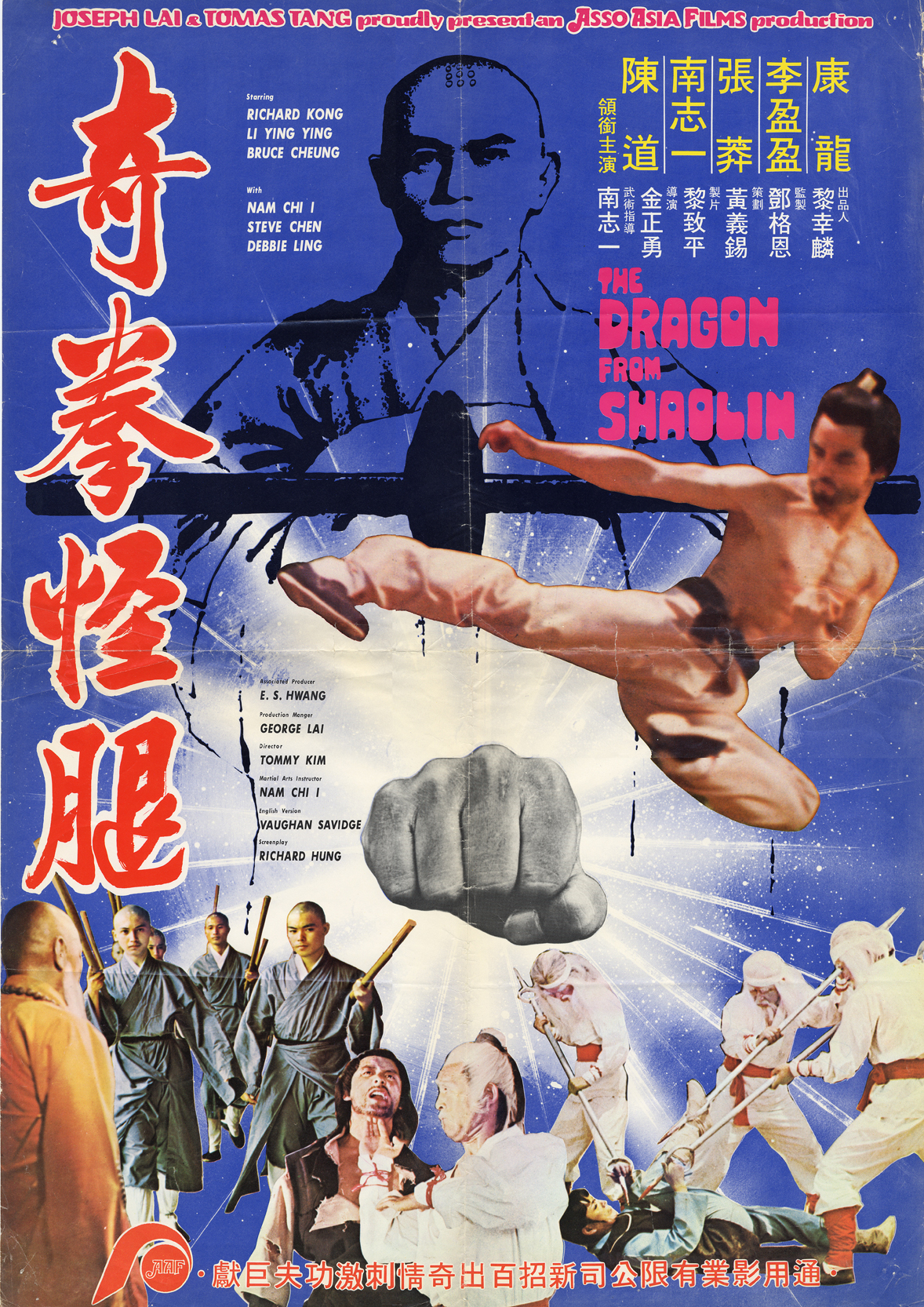 Armed with the deadliest Shaolin techniques, the heroes of heroes…
A rebellious eunuch holds a martial arts tournament to gather the best fighters for his private army to fight the Ming leaders.
But the champion refuses to work for the eunuch and he and his family are murdered. However, the daughter escapes and is taken in by a Shaolin monk,
who then brings her up to be the best at the martial arts. She will avenge her father and bring the dastardly eunuch to justice.
Starring: RICHARD KONG LI YING YING,
BRUCE CHEUNG, NAM CHI I, STEVE CHEN,
DEBBIE LING.
Producers: JOSEPH LAI, TOMAS TANG
Associate Producer: E.S. HWANG
Action Sequences Designer: NAM CHI I
Director: TOMMY KIM
Format: Color, 35mm, 2:.39.1
Languages: Mandarin, English, Spanish, German.
Feature Length: 85 minutes
Copyright © MCMLXXVII (1977) by IFD FILMS AND ARTS LIMITED. All Rights Reserved.