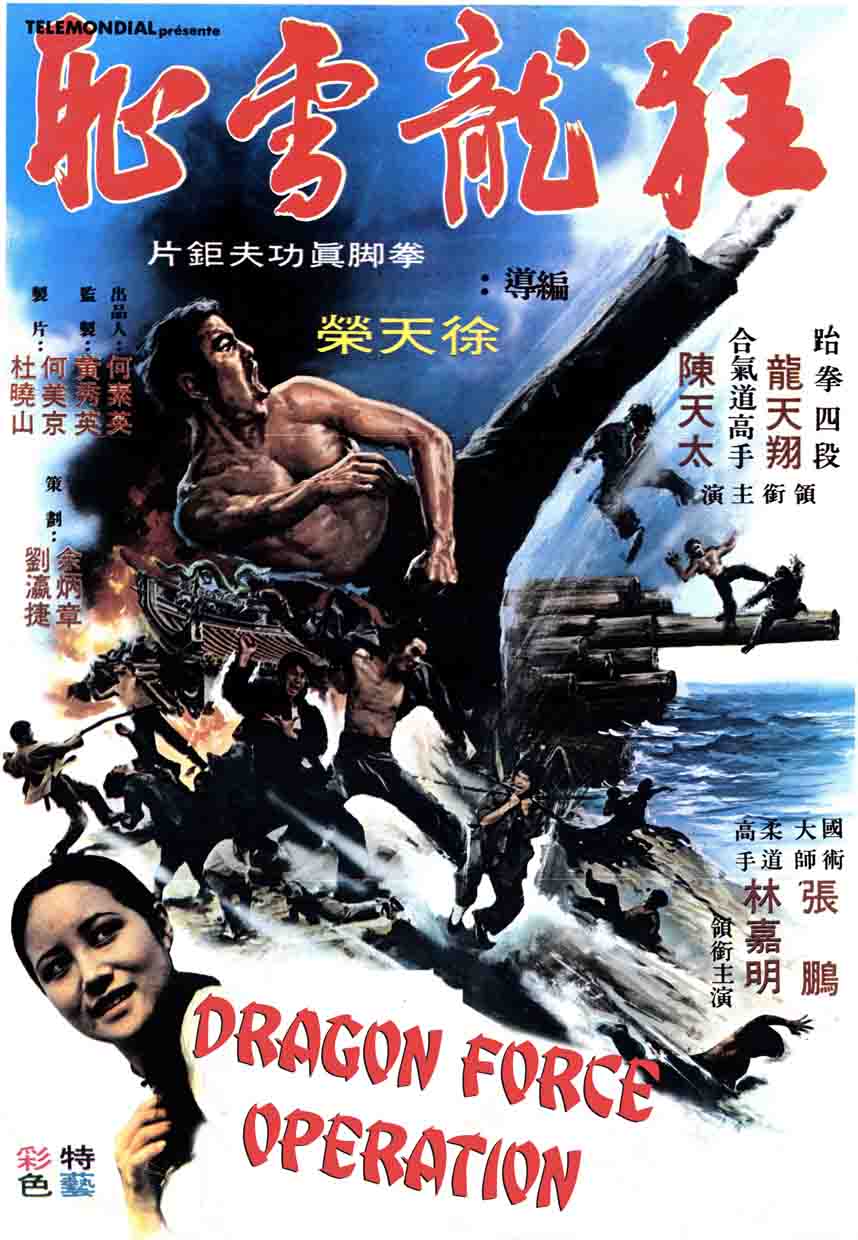 During an time of Japanese domination in the Far East, the White Dragon Forwarding Agency and the Nagoa Isam Transportation Company are involved in a series of bloody conflicts for money and power.
Bloodshed is unavoidable but can peace be restored?
Cast: LONG TIEN CHEUNG, NANCY YEN,
CHAN TIEN TAI, CHEUNG PING, LAM KA MING, LEE KAU. CHIU KO CHU, HUNG LAN, HUNG FA, SZE CHANG KUI, HUNG SO PING, TAO SIU SANG.
Producer: HO SAU YING
Executive Producer: JEFREY LEE
Director of Photography: PETER TSUI
Screenplay: BRUCE CHAN
Director: TYRONE HSU
Format: Color,
Languages: English
Feature Length: 90 minutes
Copyright © MCMLXXIII (1973) by IFD FILMS AND ARTS LIMITED. All Rights Reserved.