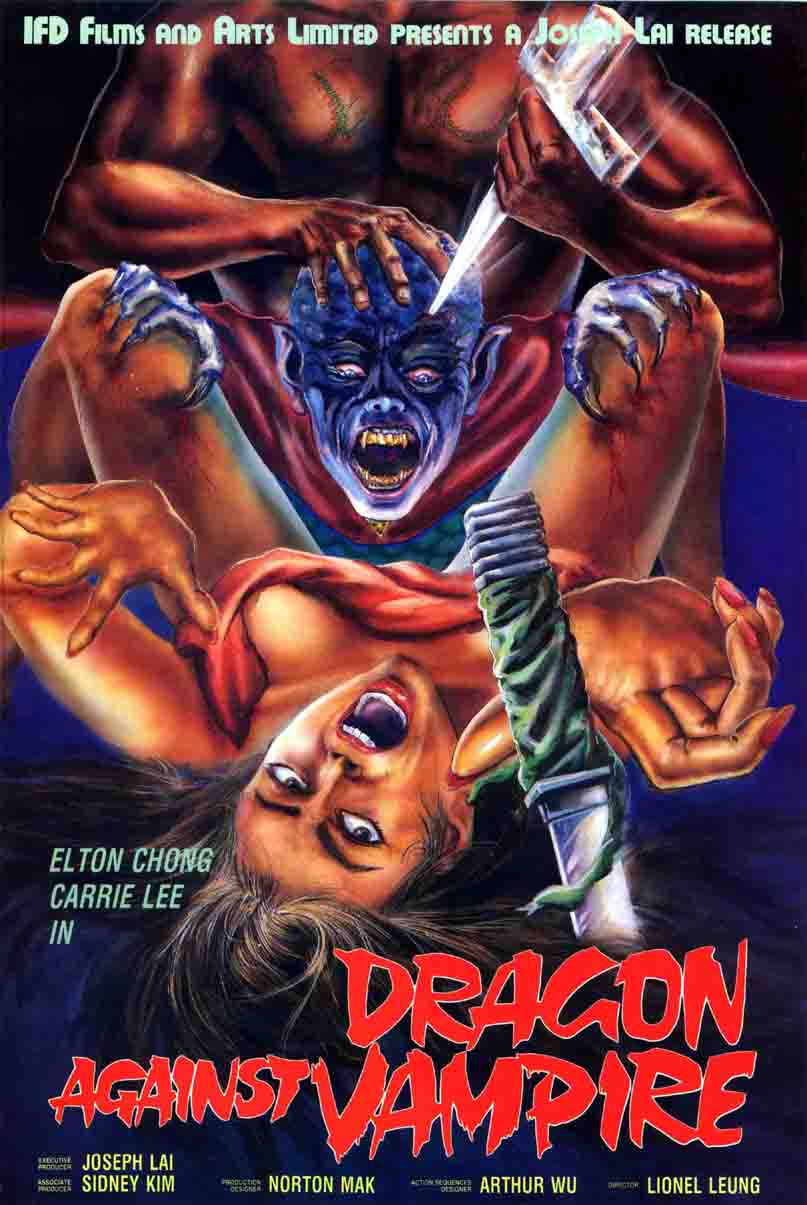 Terror from beyond the grave.
Three friends rob a grave and evoke the wrath of a powerful practitioner of black magic, the Black Dragon, who is seeking the book of Shaolin Sorcery Martial Arts. Unknown to Tony, the surviving gang member,
he has a magical power which, if given the right training, will overcome Black Dragon and his sadistic vampiric tendencies. Explicit sadistic sexuality. A fabric of perversion and witchcraft.
Starring: ELTON CHONG, CARRIE LEE Co-Starring: OLIVER CHENG, LI YING YING, PAUL CHENG, ROBIN SEE, EAGLE HAN, MARTIN KIM, ORSON CHAN, IRENE KONG, DAVID MA, ROGER WANG Producer: JOSEPH LAI
Action Sequences Designer: EAGLE HAN
Director: LIONEL LEUNG
Format: Color, 35mm, 1:1.85
Languages: Mandarin, English
Feature Length: 90 minutes
Copyright © MCMLXXXIV by IFD FILMS AND ARTS LIMITED. All Rights Reserved. .