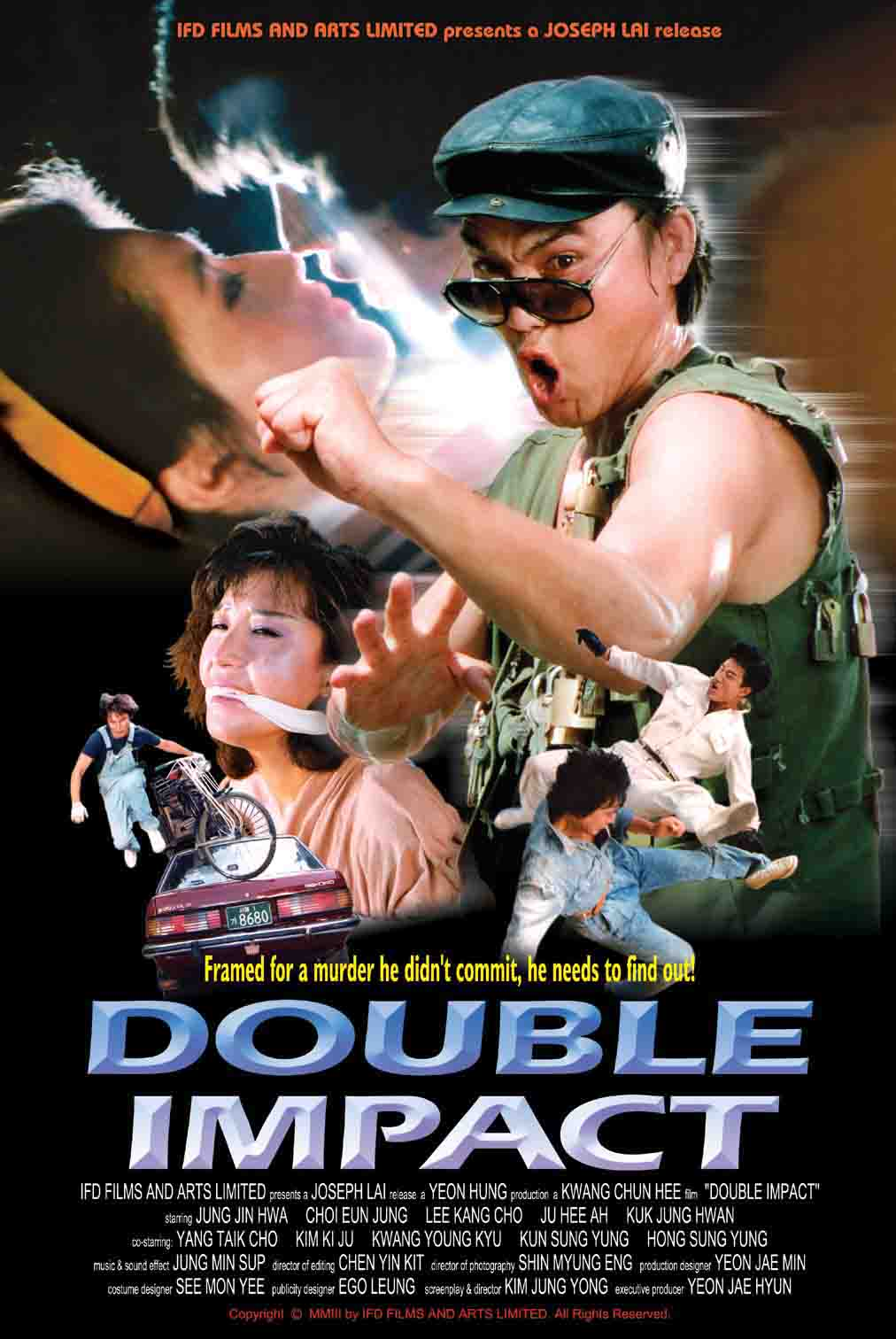 Framed for a murder he didn't commit
He needs to find out who really did it!
Sam is a locksmith fooled into opening the safe for industrial spy Kim Yong-gu and his gang. Ho -dal a close friend hears the sad news of Sam's death and it appears that San died in very suspicious circumstances. Ho-dal pretends to be a locksmith to investigate. He approaches Yong-gu's secretary Jin-ah. When she is locked up, he rescues her. But he is caught by Yong-gu's men and is framed for murder. Jin-ah sneaks into Yong-gu's house and uses the stolen information to help free Ho-dal. Ho-dal lures Yong-gu to a final duel and only Detective Kim's interference prevents the angered Ho-dal from breaking the law.
Starring: JUNG JIN HWA (Elton Chong),
CHOI EUN JUNG, LEE KANG CHO, JU HEE AH, KUK JUNG HWAN
Co-Starring: YANG TAIK CHO, KIM KI JU,
KWANG YOUNG KYU, KUN SUNG YUNG,
HONG SUNG YUNG
Action Director: ELTON CHONG
Producer: YEON HUNG
Director: KIM JUN YUNG

Format: Color, 35mm, 1:1.85
Languages:Korean
Feature Length: 90 minutes
Copyright © MCMLXXXVII (1987) by IFD FILMS AND ARTS LIMITED. All Rights Reserved.