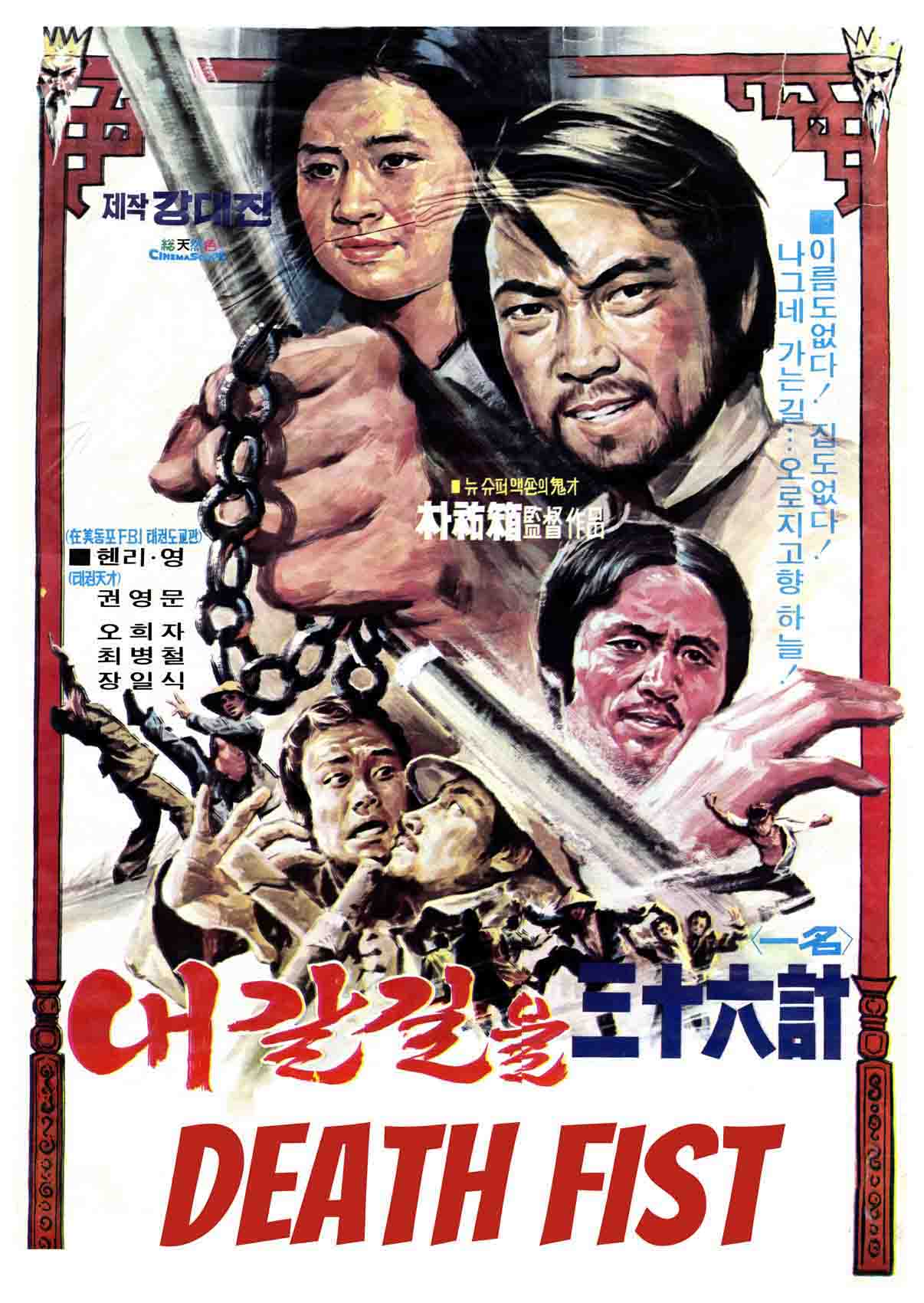 Ha Ki-Ryong, an executive of the Korean independence army, is killed by Taeaming, a spy of Japanese Special Investigation Bureau, and Ha's daughter, Ye-Sim, and Cheol are on the track of Taeaming. Ye-Sim is taken as a hostage. Dong-Shik and Cheol fall into a trap of Hwang, an old boatman, and are arrested. Taeaming joined Oosima's party near Ko-San is wrestling with a code book. The next day, when the Japanese army gathers to execute Ye-Sim and Cheol, the Korean independence army attacks them. Hwang is a commander of the Koran independence army. Finally, Taeaming is killed and Dong-Shik finds out the code book.
Cast: : Kwon Yeong-moon , O Hui-ja, Elton Chong
Producer: Kang Dae-jin
Action Director: Kwon Yeong -moon
Director: Park Woo-sang
Format: Color, 35mm,
Languages: English
Feature Length: 80 minutes
Copyright © 1976 by IFD FILM ARTS AND SERVICES LIMITED. All Rights Reserved.