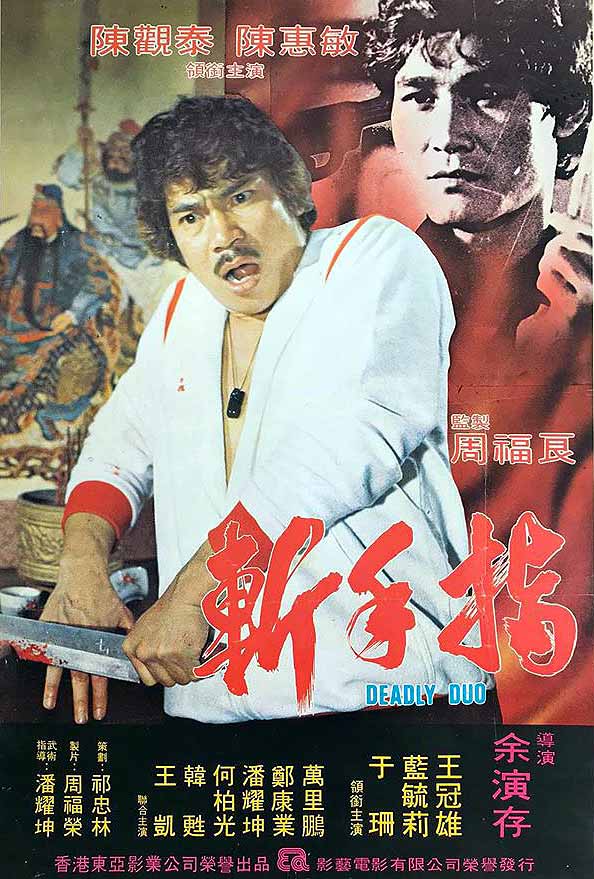 It's business as usual – Kill or be killed!
A young man, Tai Ko, who is well versed in the martial arts, arrives in Hong Kong searching for the killers of his family.
He soon finds himself involved in protecting a rich lumber merchant from many unscrupulous business rivals – including Tin Kuo Wong, the man he is after!
Starring: CHAN WAI MAN, CHAMP WANG,
CHAN KWAN TAI, WAN LI PANG, HO PAK KWONG.
Producer: CHOW FOOK LEUNG
Production Manager: CHOW FOOK WING
Director of Photography: YU KONG
Screenplay: MAN CHU LAI
Action Director: ROBERT TAI
Director: JACKY YU
Format: Color, 35mm,
Languages: English, Mandarin, Spanish, Cantonese
Feature Length: 90 minutes (2,470 Metres)
Copyright © 1982 by IFD FILMS AND ARTS LIMITED. All Rights Reserved.