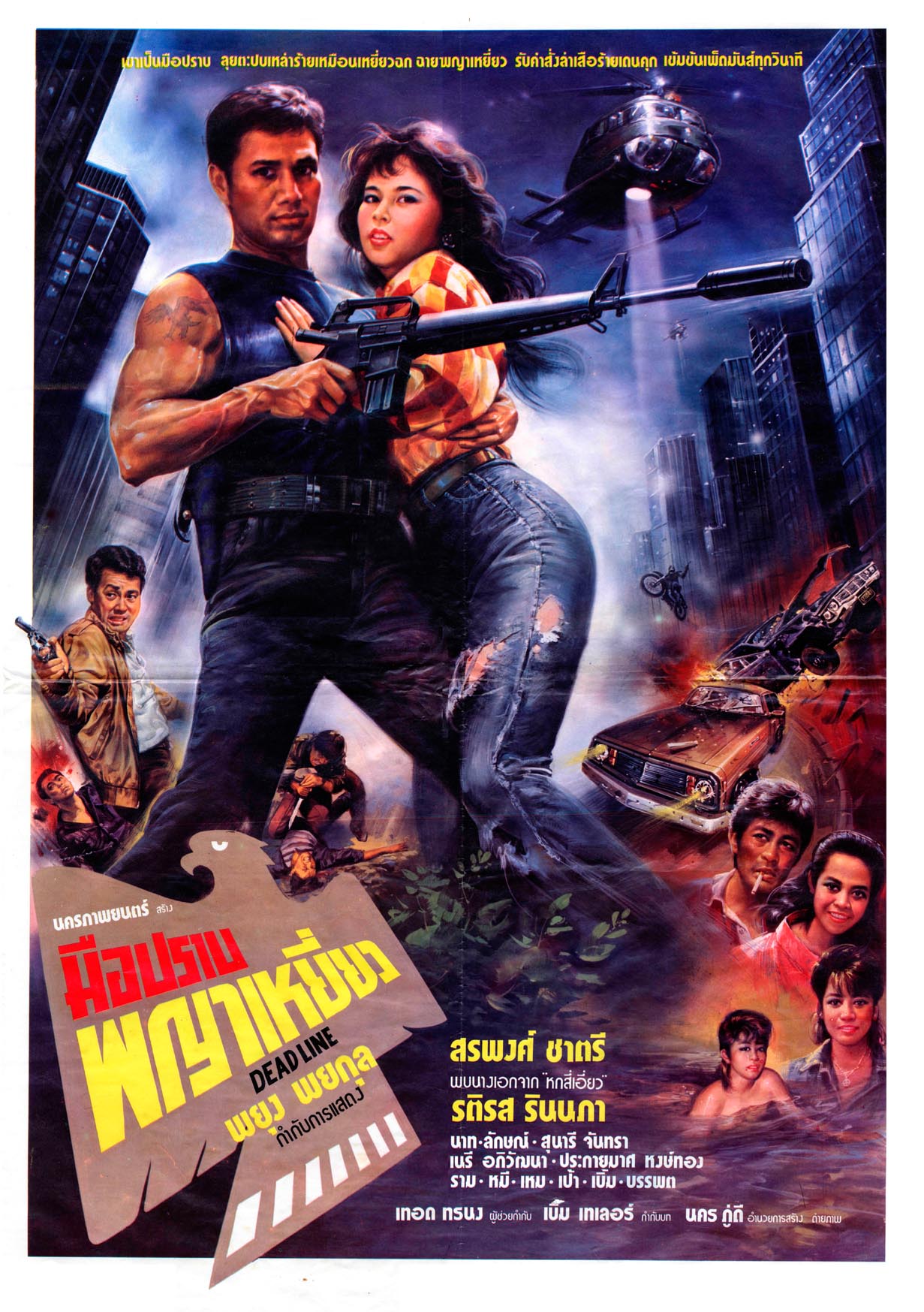 A violent hostage situation can only be resolved by deploying Thailnads toguhst cop to solve the crisis.
Cast: Sorapong Chatree, Nat Poowanai,
Lak Apichat, Rateerote Rinnapa, Soonaree Jantra, Neree Apeewatana, Pragaimat Hongtong,
Pao Porrapak, Beum Tailor, Hem Wechyan, Banpot Ponkan, Ram, Mee.
Producer: Nakorn Poodee
Director of Photography: Nakorn Poodee & Beum Tailor
Screenplay: Soonicha
Director: Piyang Piyakoon
Format: Color, 35mm
Languages: Thai
Feature Length: 90 minutes (2,470 Metres)
COPYRIGHT 1986 by IFD FILM ARTS & SERVICES LIMITED. All Rights Reserved.