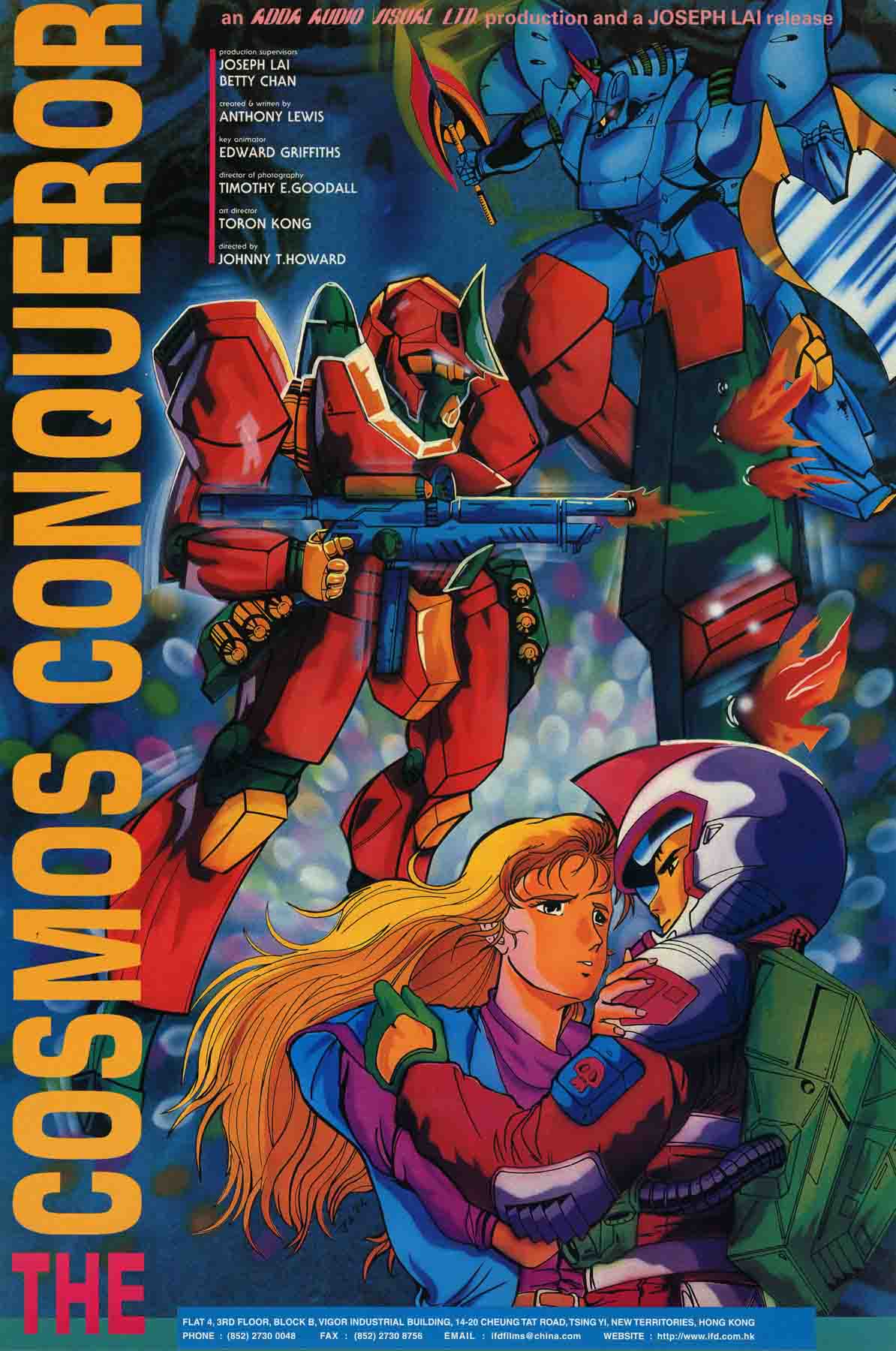 "It's the war between super robots, the war for supremacy and the war to save mankind"
Three youngsters, Kenny, Jane and Ben, are contacted by Oska, the leader of planet Orion which has been conquered by the evil Kaneba. Using their special powers of Tempest, Cyclone and Thunder, they must unite with the Robot King to defend Earth from this ruthless invading force and defeat Kaneba's agent Dorato.
Earth is next on Oska manages to send Robot King to Earth to help them defend Earth from Kaneba and his agent Dorado. Although Dorado is beaten at first, he attacks again with the powerful laser-equipped Kadaro. Kenny, Jane and Ben manage to escape and thank to the defection of Wella who is forced into taking part in the attack by Kaneba. With VVella's help, Doctor Hui, the space centre director, locates Dorado's headquarters Robot King is despatched, with the Earth army under the command of Captain Ko, to attack the base and prevent the firing of the Final Missile. Robot King finally comes up against Kaneba himself and a furious battle ensues between the two mega-giants. In a last-ditch attempt to save the world, Wella sacrifices herself by jumping into the magma-drive fuel, taking the evil Dorado with her. Only by containing their special powers of Tempest, Cyclone and Thunder, do the 3 heroes prevent the obliteration of the planet.
Executive Producers: JOSEPH LAI, BETTY CHAN
Ink & paint Supervisor: JERRY COLLINS
Director of Editing: DAVID BROWN
Director of Photography: TIMOTHY E GOODALL
Art Director: TORON KONG
Key Animator: EDWARD GRIFFITHS
Screenplay: ANTHONY LEWIS
Director: JOHNNY T HOWARD
Format: Color, 35mm, 1:1.85
Languages: English
Feature Length: 70 minutes
Year: 1990
Copyright © MCMLXIC (1990) by ADDA AUDIO VISUAL LTD/IFD FILMS AND ARTS LIMITED. All Rights Reserved.