Protectors of the Universe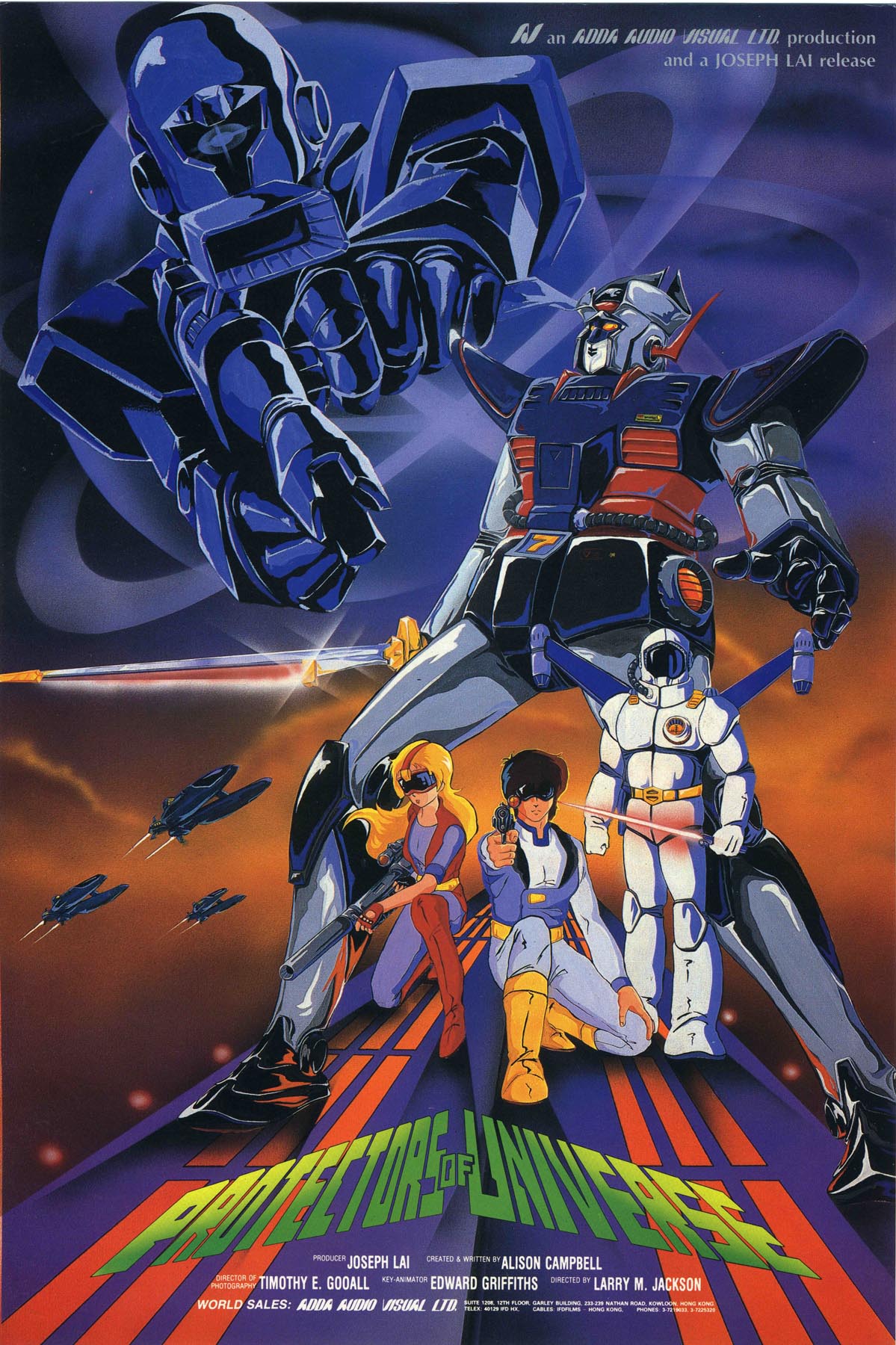 In the far reaches of space a new star comes into being, bringing a greedy and ambitious bionic human, Alfred, whose first port of call in his quest to conquer the universe is Antarichi,
a planet of peace and perfection. Kanaan, King of the city of Orion, seeks the help of Earth, who gather together a mighty force of robot warriors, the Protectors of the Universe, to put a stop to Alfred's plans for galactic destruction.
Producer: JOSEPH LAI
Ink & paint Supervisor: JERRY COLLINS
Director of Editing: DAVID BROWN
Art Director: EAGLE LEUNG
Key Animator: EDWARD GRIFFITHS
Screenplay: ALISON CAMPBELL
Director: LARRY M JACKSON
Format: Color, 35mm, 1:1.85
Languages: English
Feature Length: 75 minutes
Year: 1987
Copyright © MCMLXXXVII (1987) by ADDA AUDIO VISUAL LTD/IFD FILMS AND ARTS LIMITED. All Rights Reserved.