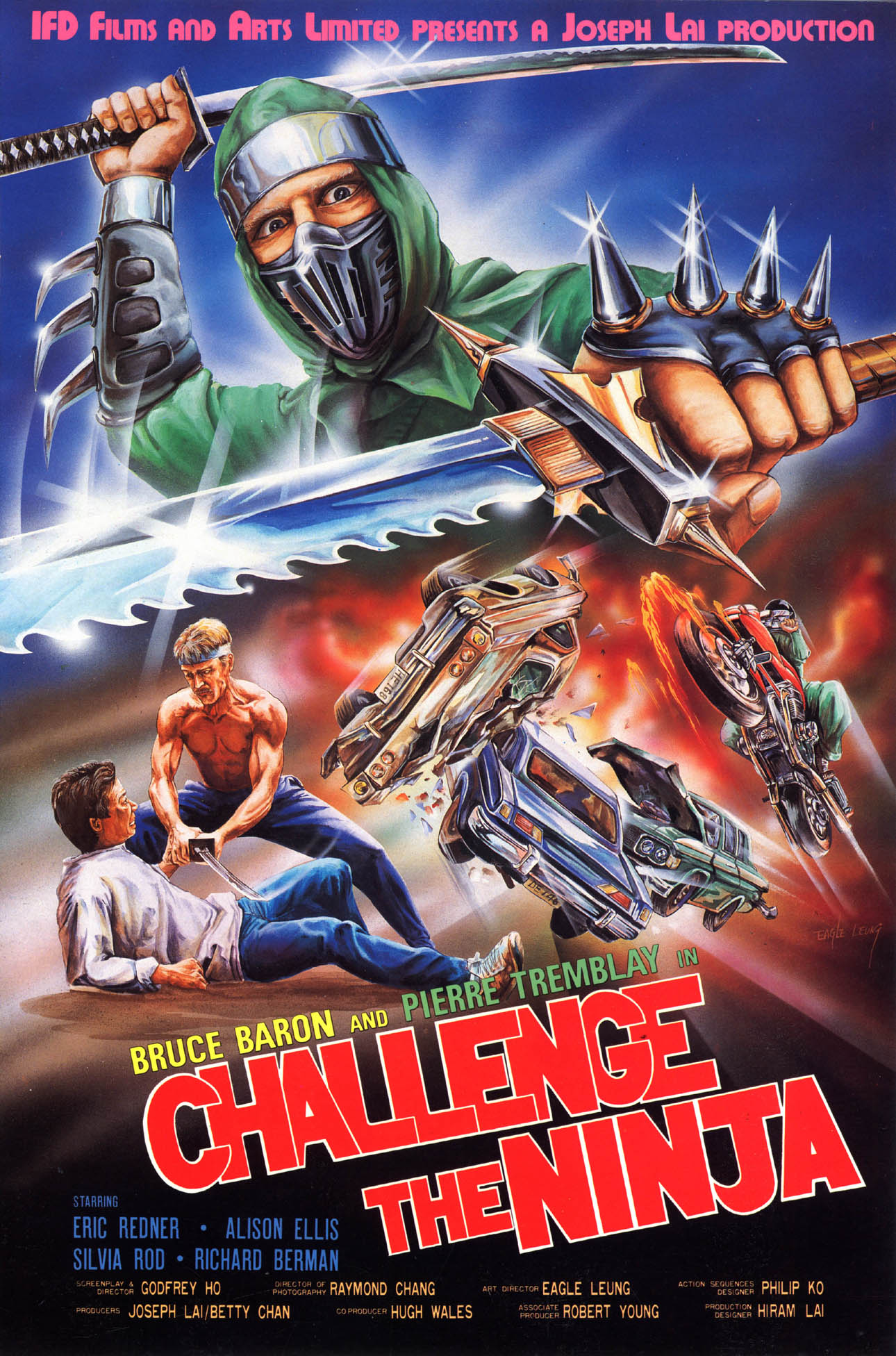 A gang of ninjas led by the Red Devil is spreading terror across the country. A survivor of one of these raids, Billy, swears revenge, but must team up with a good ninja to learn the ways to defeat this most masterful of opponents.
Mythical Ninja power and teachings shall prevail.
Starring: BRUCE BARON, PIERRE TREMBLAY, REY MALONZ0, JACK LEE, ERIC REDNER, ALISON ELLIS,
Co-Starring: : DONA VILLA, PEDRO ERNYES,
ROMY DIAZ, BILLY LEE, DON PEPOT,
MIKE POWELL, RAMON D'SALVA
Producers: JOSEPH LAI, BETTY CHAN
Executive Producer: HUGH WALES
Director of Photography: RAYMOND CHANG
Action Sequences Designer: PHILIP KO
Screenplay: GODFREY HO
Director: GODFREY HO & REY MALONZO
Format: Color, 35mm, ACADAMY
Languages: Mandarin, English
Feature Length: 90 minutes
Copyright © MCMLXXXVI (1986) by IFD FILMS AND ARTS LIMITED. All Rights Reserved.