Buddhist Fist and Tiger Claws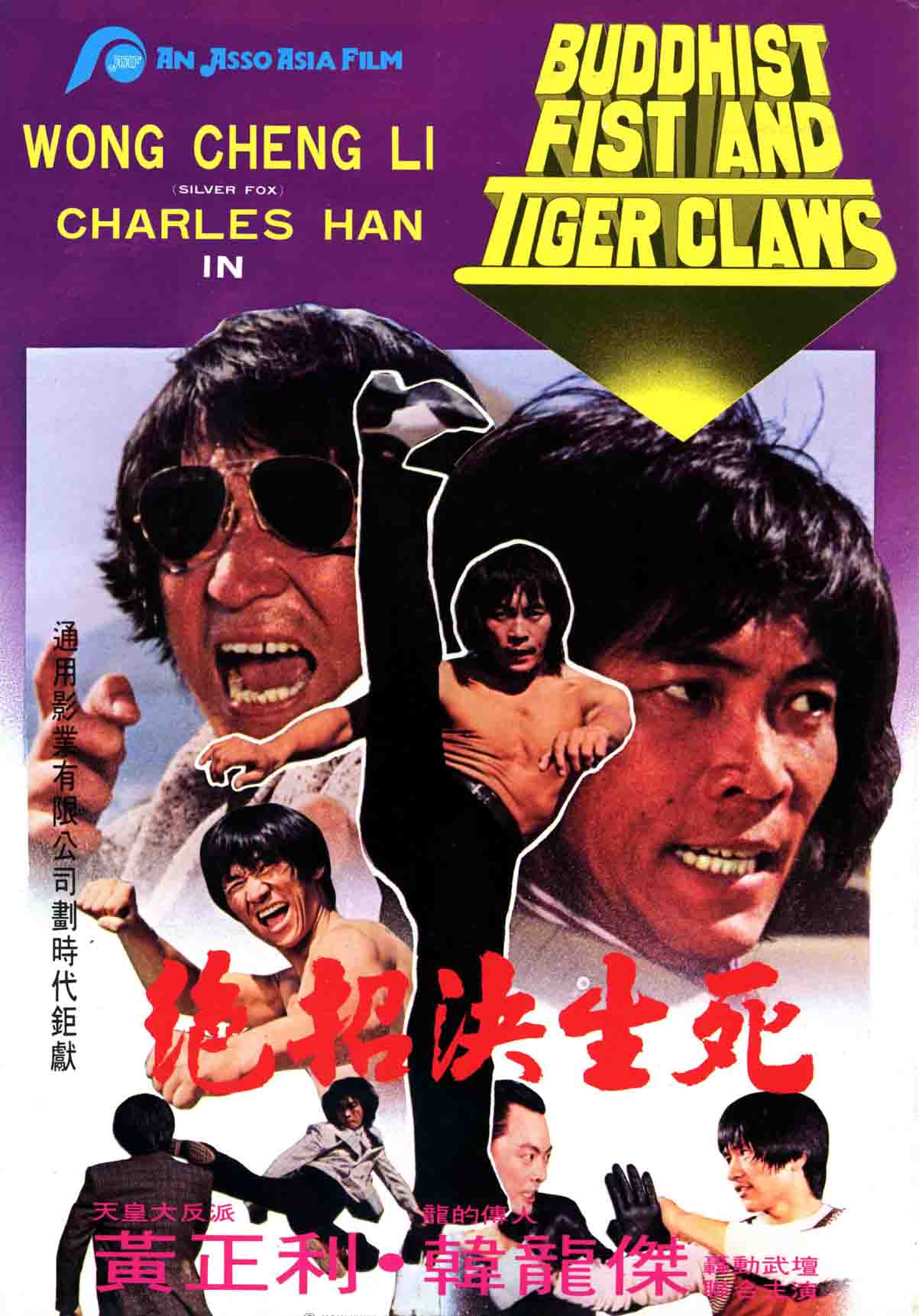 'Tiger Claws' Lau Fong steals a large quantity of gold bars from the Imperial Court, but a rival gang, The Flash Foxes, headed by 'Buddhist Fist' Kao Pa, vow to grab the gold from Lau's Black Tiger Gang at all costs.
It's all out fists and claws kung fu action!
Starring: HWANG JANG LEE, CHARLES HAN, KWON ILL SOO
Producer: JOSEPH LAI
Executive Producer: GEORGE LAI
Action Sequences Designer: HWANG JANG LEE
Director: GODFREY HO
Format: Color, 35mm, 2:39.1
Languages: Korean, English
Feature Length: 90 minutes
Copyright © MCMLXXXII (1982) by IFD FILMS AND ARTS LIMITED. All Rights Reserved.