American Force – The Brave Platoon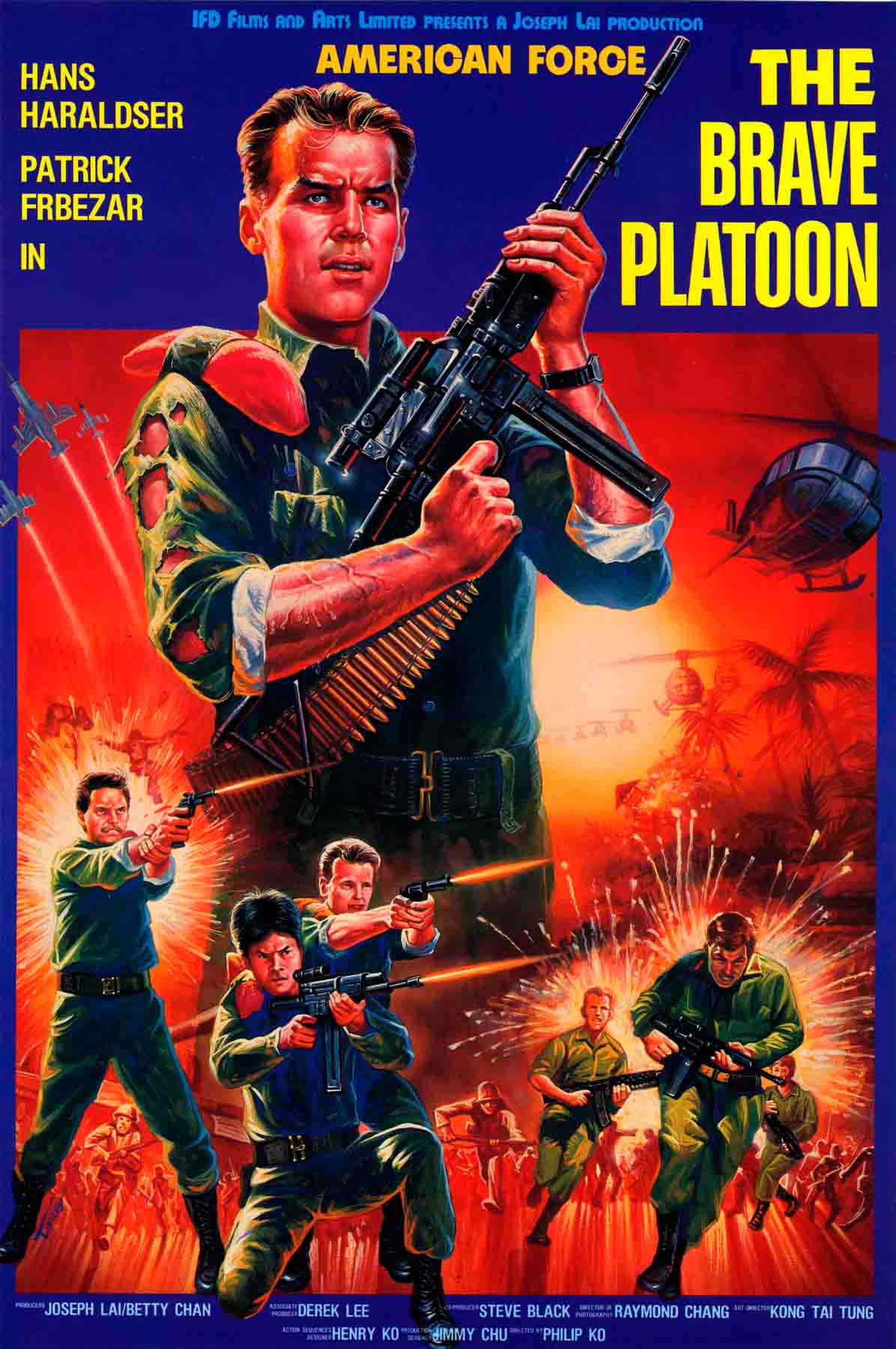 The Brave Platoon like the jungle best. Its darkness, its savage justice...

Supreme commandos of The American Force, Randy Nolan, Billy 'the Kid' Lee and Edward 'Duke' Robertson, are The Brave Platoon. Their gun-blazing mission is to track down a KGB officer who has been secretly supplying arms and training to various rebel factions in the heart of darkness. Their true enemy may be the unscrupulous warlords who seek to gain advantage by pitting one side against the other.
Cast: HANS HARALDSER, PATRICK FRBEZAR,
BARRY GIBSON, THOMAS JOHNSON, ERIC GOLDMAN, JOHN ALLAN, BOBBY TAYLORProducers: JOSEPH LAI, BETTY CHAN
Executive Producer: STEVE BLACK
Production Designer: JIMMY CHU
Director of Photography: RAYMOND CHANG
Action Sequences Designer: HENRY KO
Screenplay: BENNY HO
Director: PHILIP KO
Format: Color, 35mm
Languages: Mandarin, English
Feature Length: 90 minutes
Copyright © MCMLXXXVII (1987) by IFD FILMS AND ARTS LIMITED. All Rights Reserved.