American Force 4 – Soldier Terminators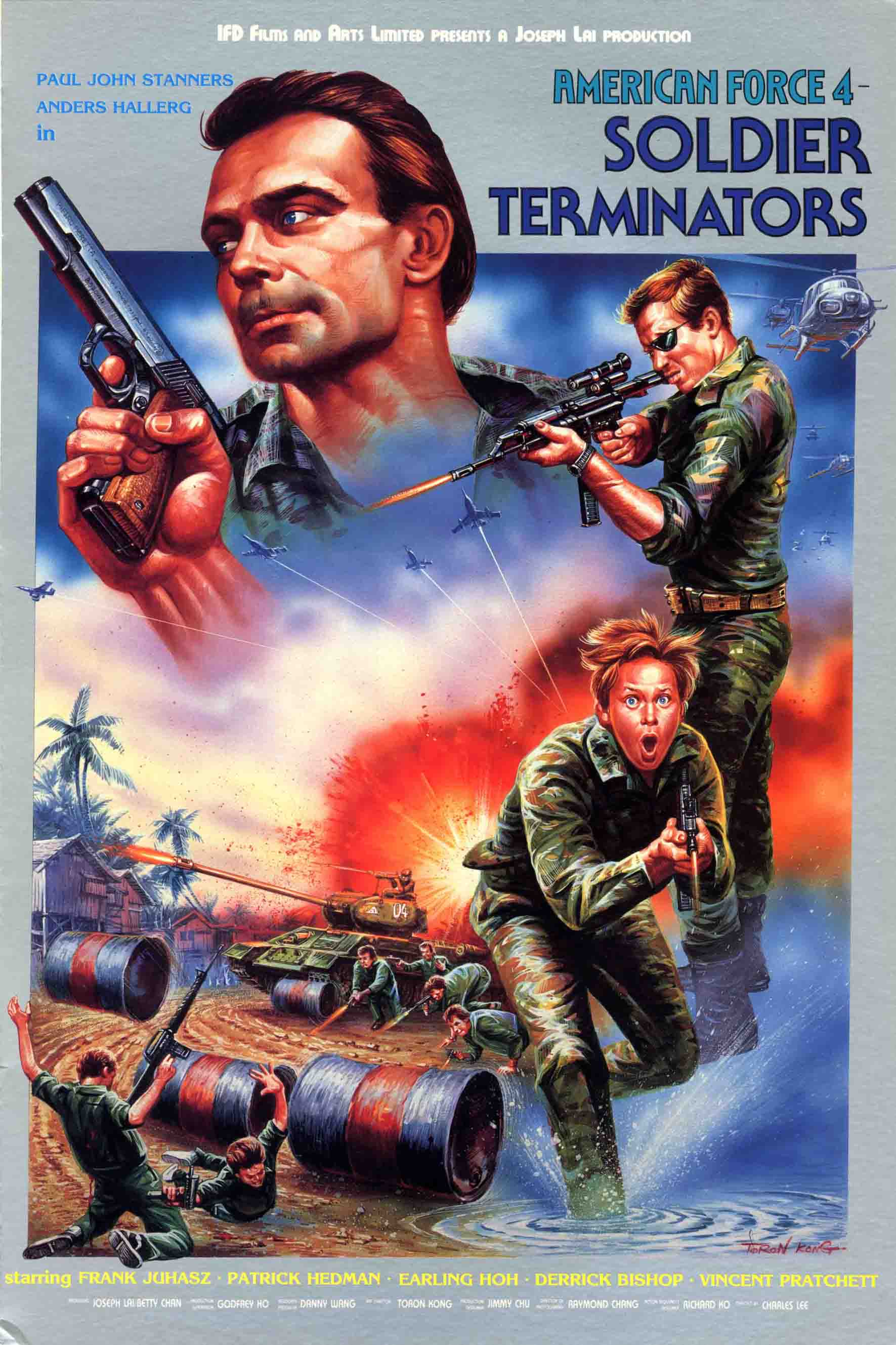 They destroy like an evil disease.
The People's Freedom Army is a loosely knit army of South-east Asian patriots determined to protect their country from the communist threat. Infiltrating this organisation is American agent Samson, who must deal with a subversive maniac, Roman Victor, who is trying to manipulate the PFA for his own evil purposes. The agents of destruction are the unseen enemy within.
Starring: ANTHONY ALONZO, PAUL JOHN STANNERS, ANDERS HALLERG, YUSUF SALIM
FRANK JUHASZ, PATRICK HEDMAN,
EARLING HOH, DERRICK BISHOP.
Producers: JOSEPH LAI, BETTY CHAN
Executive Producer: GODFREY HO
Production Designer: JIMMY CHU
Director of Photography: RAYMOND CHANG
Action Sequences Designer: RICHARD KO
Screenplay: BENNY HYMAN
Director: CHARLES LEE
Format: Color, 35mm
Languages: Mandarin, English
Feature Length: 90 minutes
Copyright © MCMLXXXVII (1987) by IFD FILMS AND ARTS LIMITED. All Rights Reserved.