American Force 3 – High Sky Mission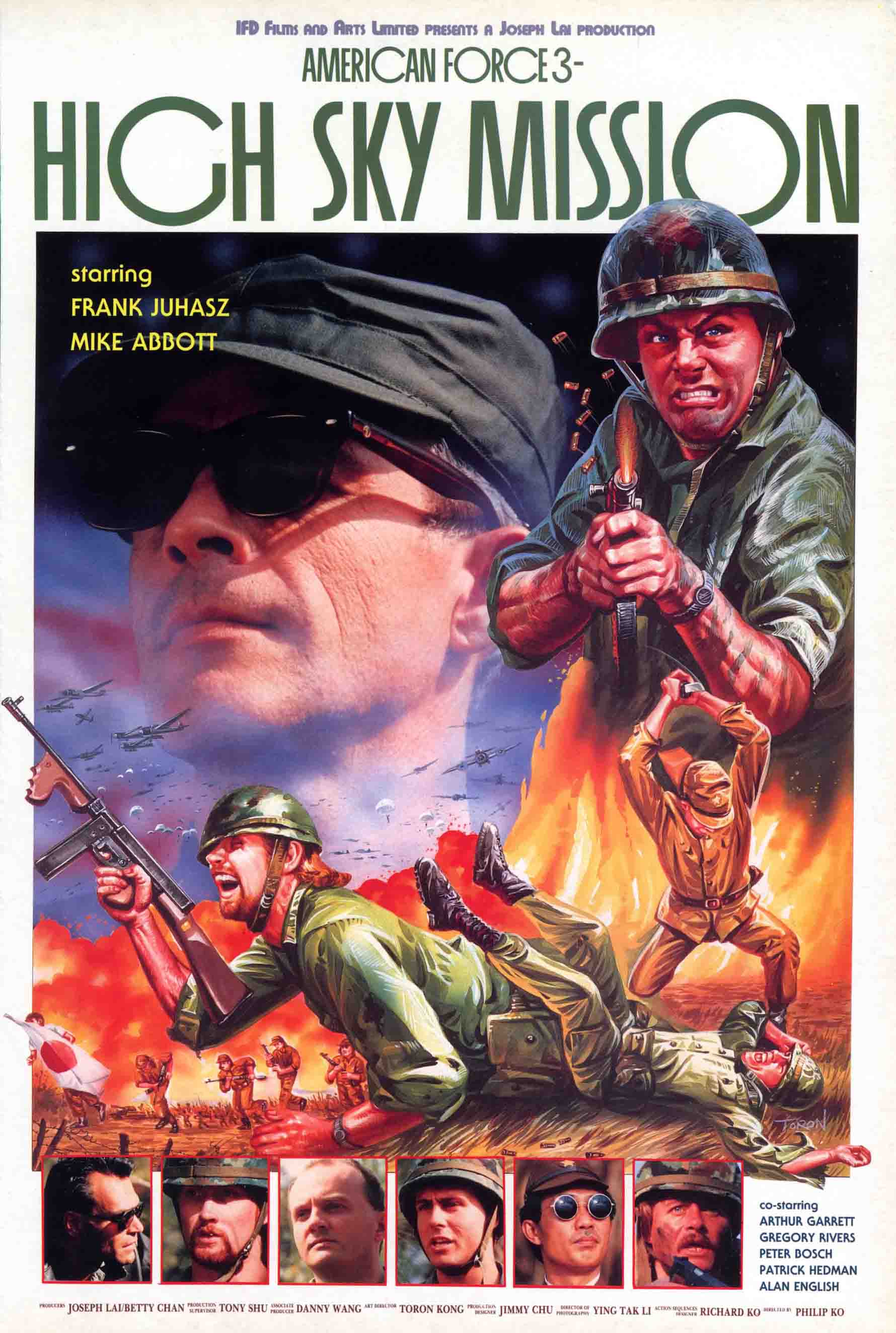 Fighting from the air, or in the deepest jungle, the enemy must be crushed.
A group of deadly American commandos led by Colonel Cobra are sent behind enemy lines during the Japanese occupation of the Philippines in World War II. But some of the locals are collaborating with the enemy, so The American Force must tackle rebel guerrillas, suicide attacks and booby traps as they carve their path through the jungle in search of the Japanese base of operation.

Starring: FRANK JUHASZ, MIKE ABBOTT,
ARTHUR GARRETT, GREGORY RIVERS,
PETER BOSCH, PATRICK HEDMAN, ALAN ENGLISH
Producers: JOSEPH LAI, BETTY CHAN
Production Designer: JIMMY CHU
Director of Photography: YING TAK LI
Action Sequences Designer: RICHARD KO
Screenplay: BENNY CHU
Director: PHILIP KO
Format: Color, 35mm
Languages: Mandarin, English
Feature Length: 90 minutes
Copyright © MCMLXXXVII (1987) by IFD FILMS AND ARTS LIMITED. All Rights Reserved.