American Force 2 – Untouchable Glory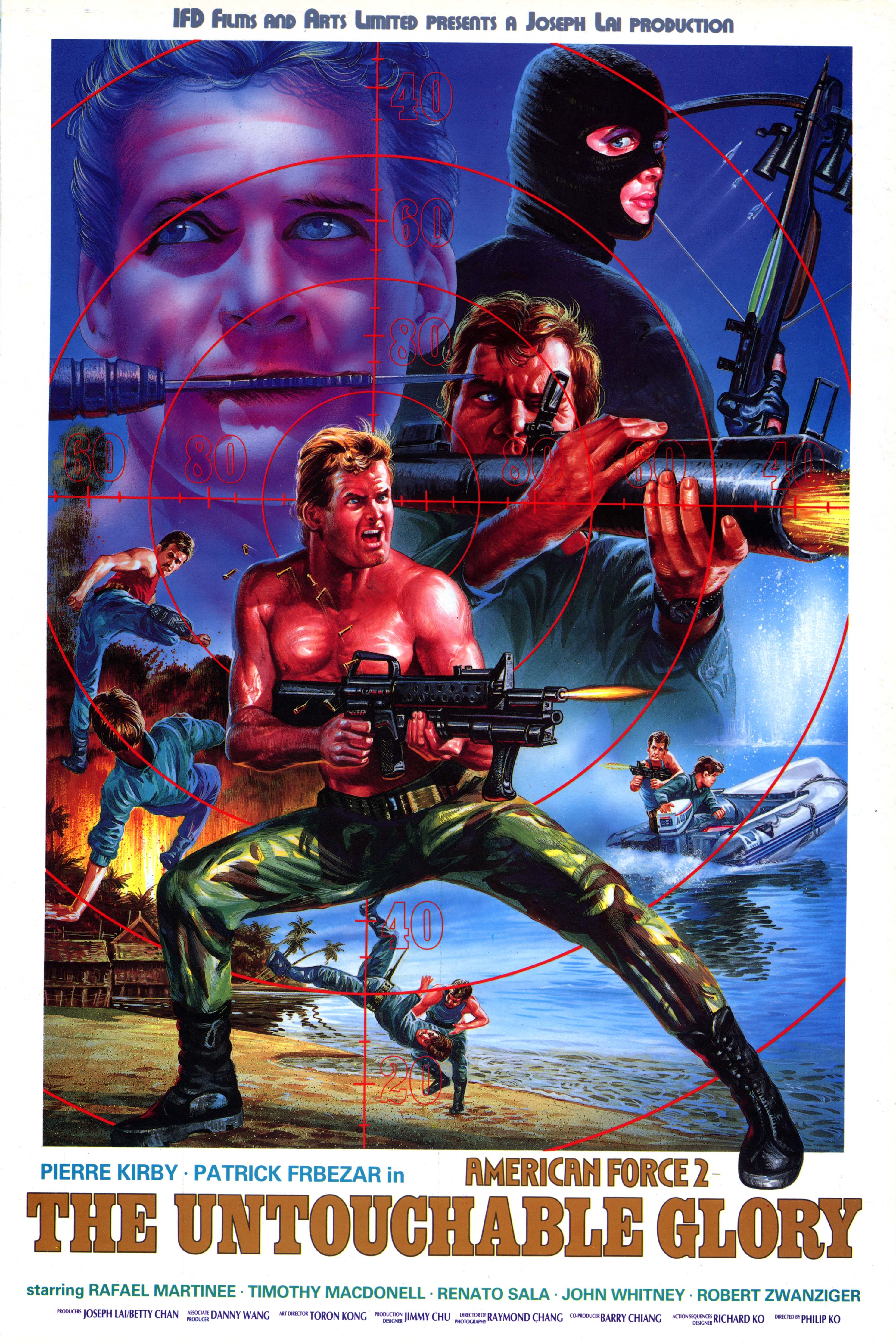 If the missiles are launched, no one will survive. They must be stopped... at any cost.
When America and Russia make a move in a power nuclear power-play in South East Asia, a team of elite American commandos are ready for action. Their mission: to liquidate the Soviet espionage team headed by General Karpov, and give assistance and advice to the 'Untouchables', the local civilian counter-insurgency group led by ex-cop Domingo.
Cast: PIERRE KIRBY, PATRICK FRBEZAR,
RAFAEL MARTINEE, TIMOTHY MACDONELL, RENATO SALA, JOHN WHITNEY,
ROBERT ZWANZIGER
Producers: JOSEPH LAI, BETTY CHAN
Executive Producer: BARRY CHIANG
Production Designer: JIMMY CHU
Director of Photography: RAYMOND CHANG
Action Sequences Designer: RICHARD KO
Screenplay: BENNY HO
Director: PHILIP KO
Format: Color, 35mm
Languages: Mandarin, English
Feature Length: 90 minutes
Copyright © MCMLXXXVII (1987) by IFD FILMS AND ARTS LIMITED. All Rights Reserved.