American Commando – Angels Blood Mission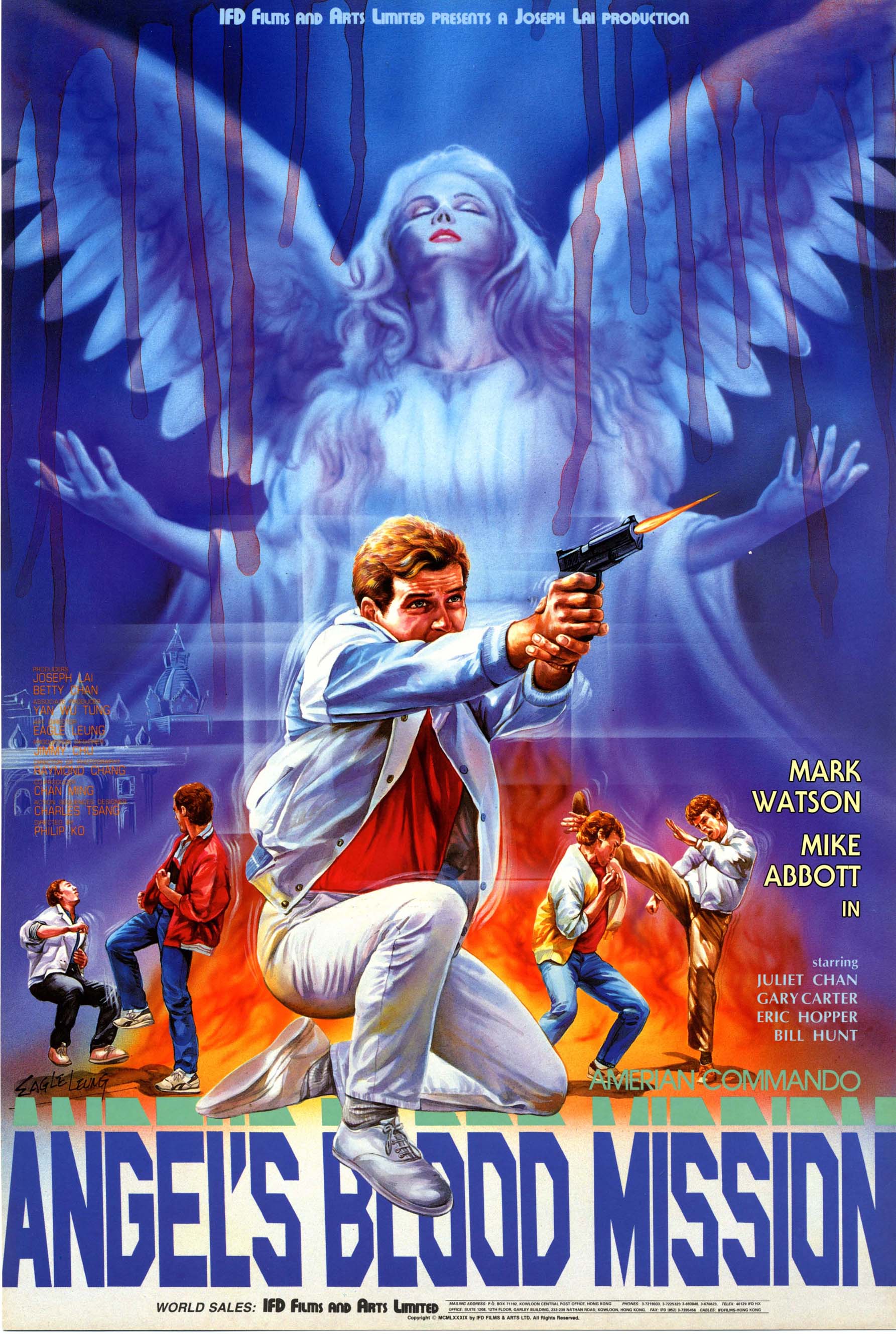 Peter and Helen are rival partners in crime, but Peter's boss, Barton, wants him to take over Helen's massage parlour. Meanwhile, Barton's men kill Charlie's best friend, so he enlists the help of the American Commando, John Foley to destroy Barton, Helen, and Peter.
Ex-con, Arthur, is rescuing Syvia from Peter's thugs when Charlie happens along and joins the fight. This provokes the rival gangs to unite in a furious battle against Charlie.
Survival is the name of the game and "Do unto others before they do unto you"
is the only rule to live by.
Starring: MARK WATSON, MIKE ABBOTT,
JULIET CHAN, CHEN SING, CHEN HUNG LIEH,
PAUL CHAN CHUNG
Producers: JOSEPH LAI, BETTY CHAN
Associate Producer: YAN WU TUNG
Production Manager: KENT HUNG
Production Designer: JIMMY CHU
Action Sequences Designer: CHARLES TSANG
Screenplay :  BENNY HO
Director:  PHILIP KO
Format: Color, 35mm, 1:1.85
Languages: Mandarin, English
Feature Length: 90 minutes
Copyright © MCMLXXXII (1982) by IFD FILMS AND ARTS LIMITED. All Rights Reserved.