American Commando 5 – Fury in Red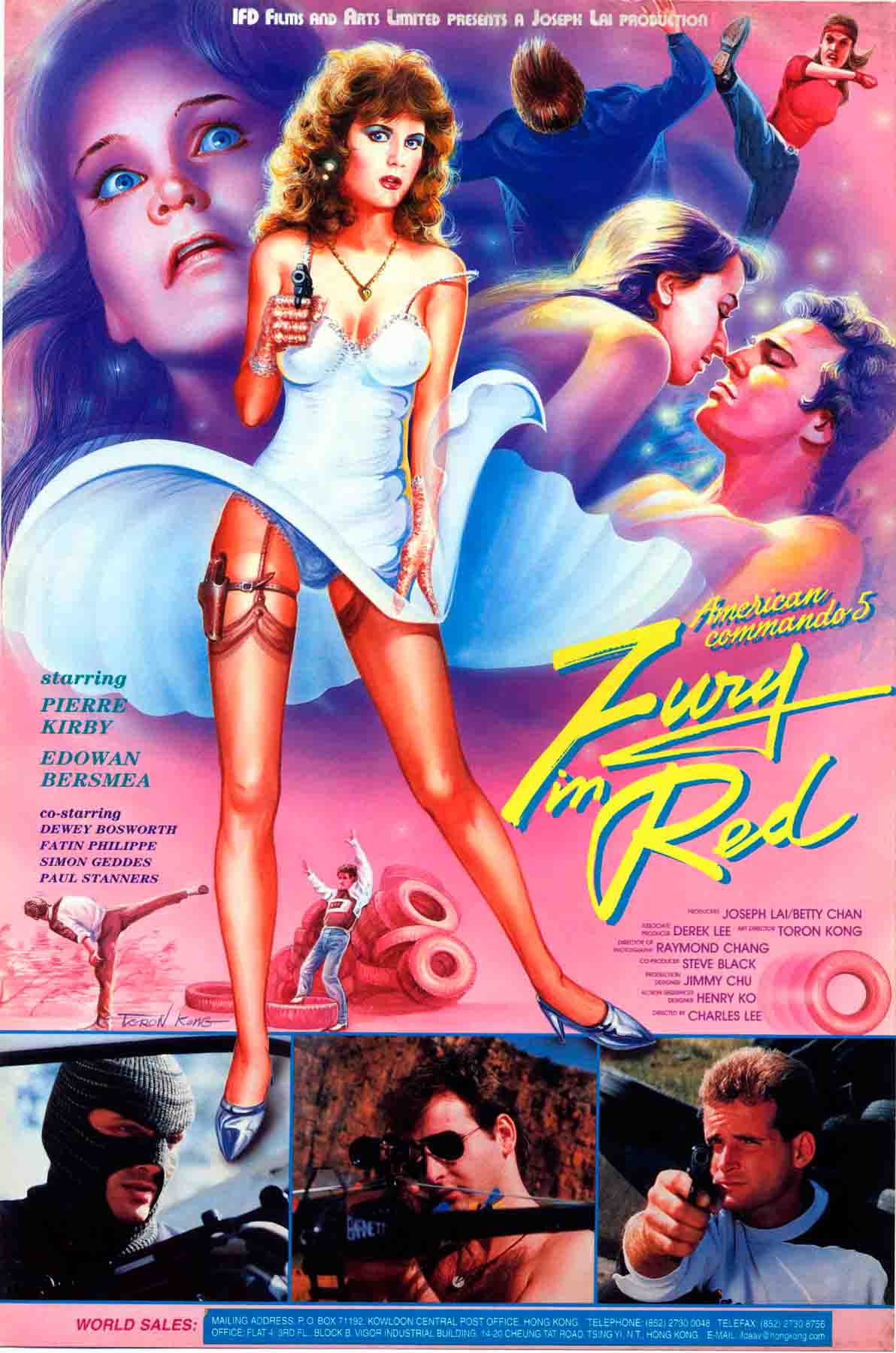 The American Commando Neal Brown is on a special assignment as a detective with the Hong Kong police investigating a series of baffling murders. Each of the victims seems to have been killed by the same woman, but in each case the murderer herself is found dead at the scene, an apparent suicide. The victims all have a strange quasi-religious symbol painted on their bodies. Neal suspects a fanatic cult to be at work. His deduction is correct. Evil psychologist Dr. Bresloe and his colleagues Drs. Greene, Colt, and Oliver, are all members of a demoniac association dedicated to the worship of Lucifer and seeing his work done on Earth. They use the weaknesses of their patients and create one perfect "Lucifer's Expression". They choose one of Dr. Oliver's patients, Audrey Leung, who is an introverted mute lady. They have her terrorized by a series of attempted rapes and then program her mind to kill at every opportunity without being caught. The police investigation closes in on Audrey when the dismembered body parts of her first victim begin to surface around the city. She is finally caught after a killing spree at an office party. In desperation, Bresloe and Oliver launch a full-scale attack on Neal.
Cast: Pierre Kirby, Ying Hsia, Alan Tam Wing-Lun, Hwa Lan, Simon Geddes
Action Director: Wang Chi Sheng
Executive Producer: Joseph Lai, Betty Chan
Producer: Gong Chin-Sheng
Director: Charles Lee
Format: Color, 35mm,
Languages: English, German
Feature Length: 90 minutes
Copyright © 1987 by IFD FILM ARTS AND SERVICES LIMITED. All Rights Reserved.