American Commando 2 – Hunting Express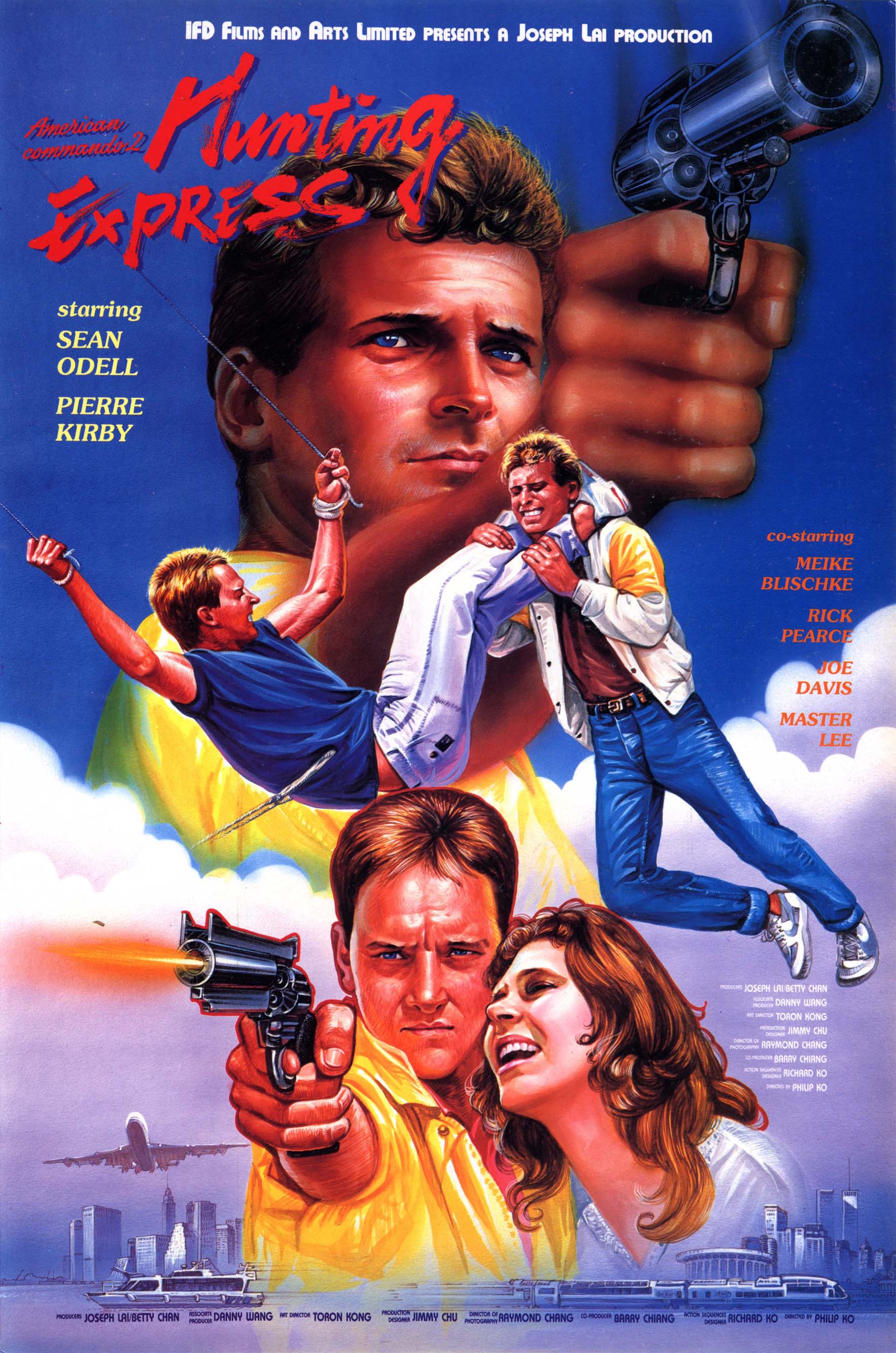 Trained in the art of survival by the elite American Commandos in Vietnam, Hank finds himself involved with a mysterious young lady, Janis, but never suspects that her past would catch up with her. A shocking turn of events sends Hank into action to prove his fighting skills to the max.

Starring: SEAN ODELL, PIERRE KIRBY
Co-starring: MEIKE BLISCHKE, RICK PEARCE,
JOE DAVIS, MASTER LEE
Producers: JOSEPH LAI, BETTY CHAN
Executive Producer: BARRY CHANG
Production Manager: KENT HUNG
Production Designer: JIMMY CHU
Director of Photography: RAYMOND CHANG
Screenplay: BENNY HO
Director: PHILIP KO
Format: Color, 35mm
Languages: Mandarin, Cantonese, English, German
Feature Length: 90 minutes
Copyright © MCMLXXXVII (1987) by IFD FILMS AND ARTS LIMITED. All Rights Reserved.