American Force 5 – Mission Dynamo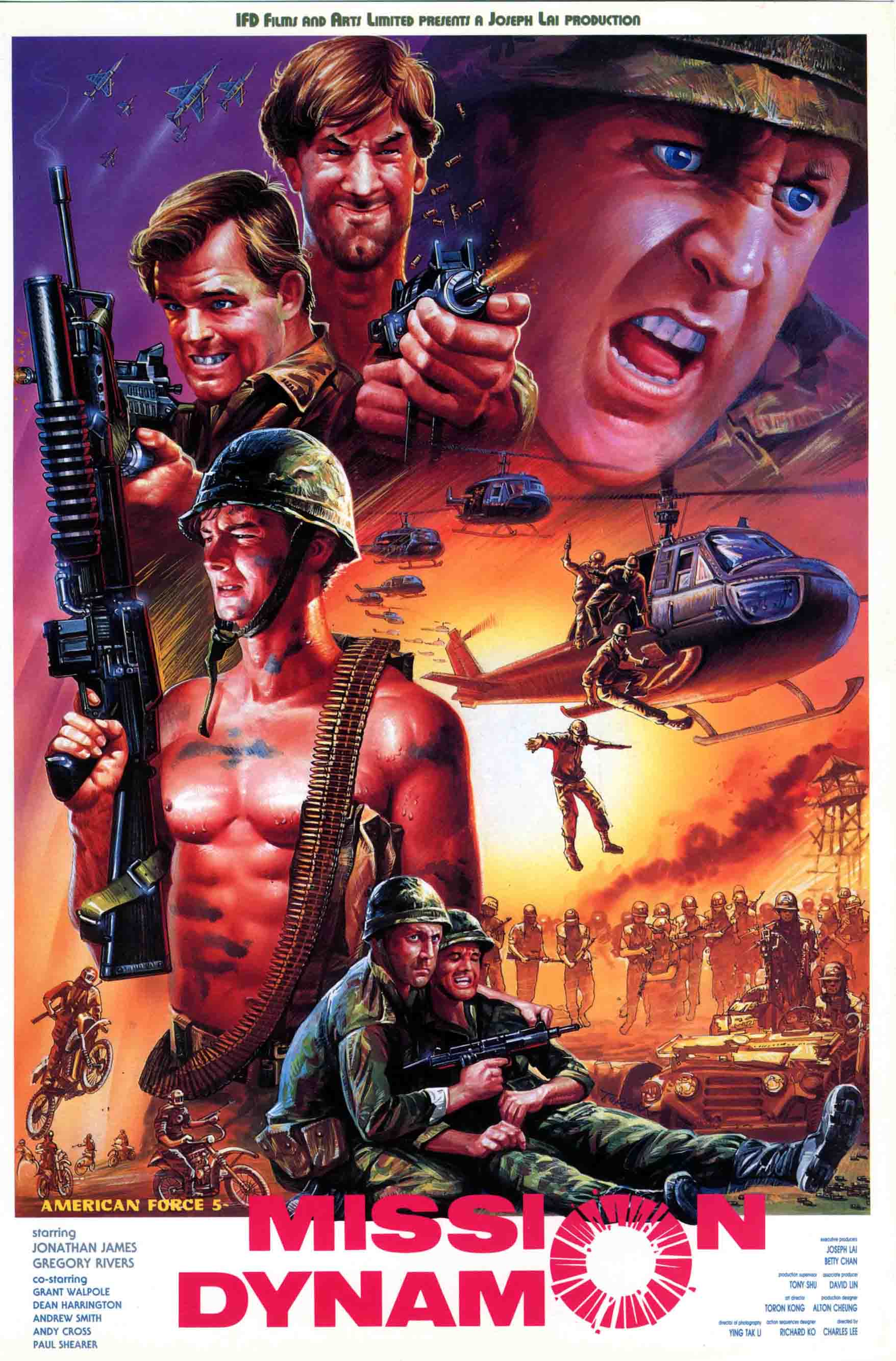 The Vietnam war, and terrorists led by Torosky battle it out with South-Vietnamese guerrilla forces, assisted by the American Army. But for squad leader Merlin and private first class Bill the war has become so meaningless that they don't care anymore.
After seeing more and more of their friends die, they decide to desert, but soon discover that there is no sanctuary in the jungle, when it's only a matter of time before Torosky's men will catch up with them.
Starring: JONATHAN JAMES,
SORAPONG CHATREE. PANNA RITTIKRAI,
GRANT WALPOLE, DEAN HARRINGTON,
ANDY SMITH, ANDY CROSS, PAUL SHEARER
Producers: JOSEPH LAI, BETTY CHAN
Production Designer: ALTON CHEUNG
Director of Photography: YING TAK LI
Action Directors: PANNA RITTIKRAI, RICHARD KO
Screenplay: ALTON CHEUNG
Director: CHARLES LEE
Format: Color, 35mm, 2.39:1
Languages: Mandarin, English
Feature Length: 90 minutes
Copyright © MCMLXXXVII (1987) by IFD FILMS AND ARTS LIMITED. All Rights Reserved.