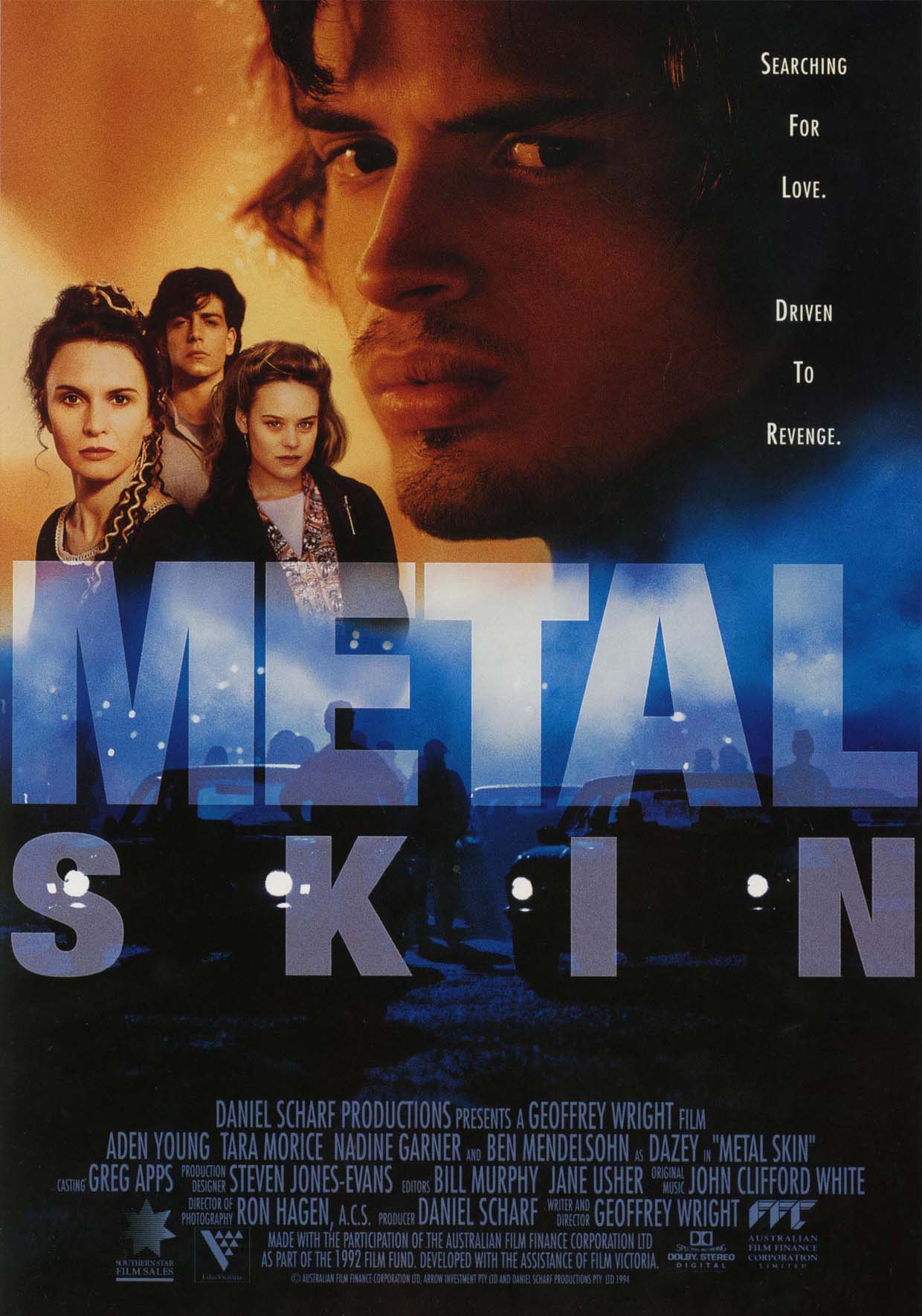 From The Director of "Romper Stomper"
Psycho Joe, a petrol-head from Altona, Melbourne, secures employment at a local Supermarket. Here, he meets the over-sexed Dazey. Joe and Dazey form a friendship based on a mutual interest in old hot cars. Joe also forms a relationship with a Satanic fellow employee. The nihilism of these young characters, coupled with parental disputes, leads to various tragedies.
Starring
: Aden Young, Tara Morice, Nadine Garner, Ben Mendelsohn, Arthur Angel, Richard Sutherland.
Producer: Daniel Scharf
Director: Geoffrey Wright
Feature Length: 115 minutes
COPYRIGHT 1994 by IFD FILM ARTS & SERVICES LIMITED. All Rights Reserved